Death toll rising after a river overflows in Colombia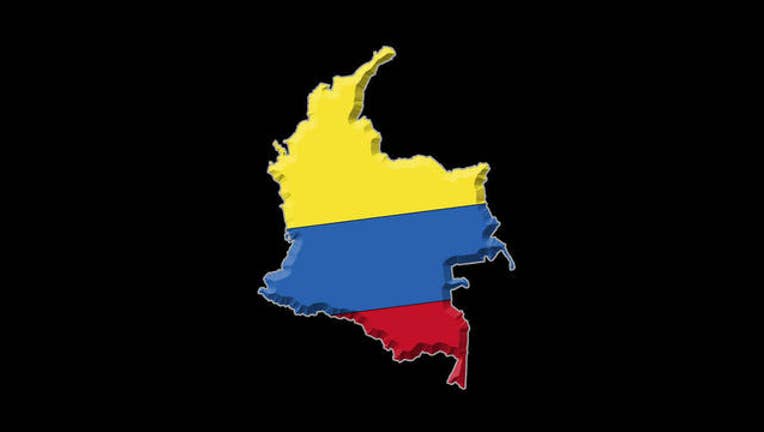 article
BOGOTA, Colombia (AP) -- Colombian President Juan Manuel Santos says that at least 207 people have been killed in a water and mud avalanche in the country's south, but the death toll is changing "every moment."
Santos spoke Sunday in his latest update on the tragedy.
Authorities say another 200 people including many children were injured and just as many remain unaccounted for amid the destruction in the city of Mocoa.
Heavy rains sent floodwaters, mud and debris surging through homes in the city around midnight Friday. That left the streets covered Saturday morning in thick sand, mud and tree limbs from the rivers and forest that surround the community.
People are digging through the ruins, salvaging what they can of their possessions and looking for their missing loved ones.
"We don't know how many there are going to be," he said of the fatalities when he arrived at the disaster zone. "We're still looking."
Witnesses described feeling buildings vibrate and though an alarm reportedly went off to alert residents it could not be heard throughout the city.
Videos residents posted online showed vast areas filled with wood planks and debris.
Some could be heard calling out the names of people missing.
"There are many people looking for their relatives," said Oscar Forero, a spokesman with the Colombian Red Cross.
The Red Cross planned to set up a special unit in Mocoa Saturday afternoon to help relatives search for their loved ones.
Herman Granados, an anesthesiologist at the local hospital, said he arrived early Saturday morning and worked throughout the night on victims.
He estimated there were at least 300 people injured and said the hospital doesn't have a blood bank large enough to deal with the magnitude of the crisis and was quickly running out of supplies.
He said some of the hospital workers came to help even while there are own relatives remained missing. "Under the mud," he said, "I am sure there are many more."