Disneyland banned Rebel Wilson over 'secret bathroom' selfie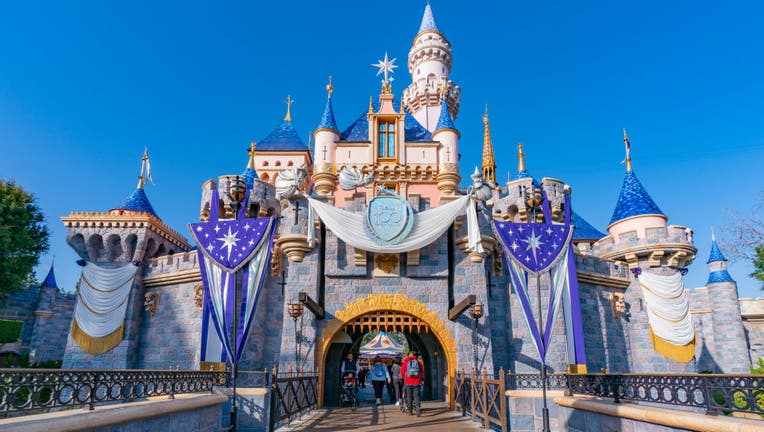 article
ANAHEIM, Calif. - Do the crime, do the time - even at Disneyland apparently! 
Actress Rebel Wilson recently revealed she was banned from the Happiest Place on Earth for 30 days over a selfie she took in a "secret bathroom," which of course is prohibited.
Wilson spilled the tea on The Daily Show with comedian Hasan Minhaj, recalling how the Anaheim theme park has "Met Gala rules."
"They called me up and said, 'Rebel what 30 days did you not want to come to Disneyland because you'll be filming a movie or something?'" she explained to Minhaj, who was guest hosting the show.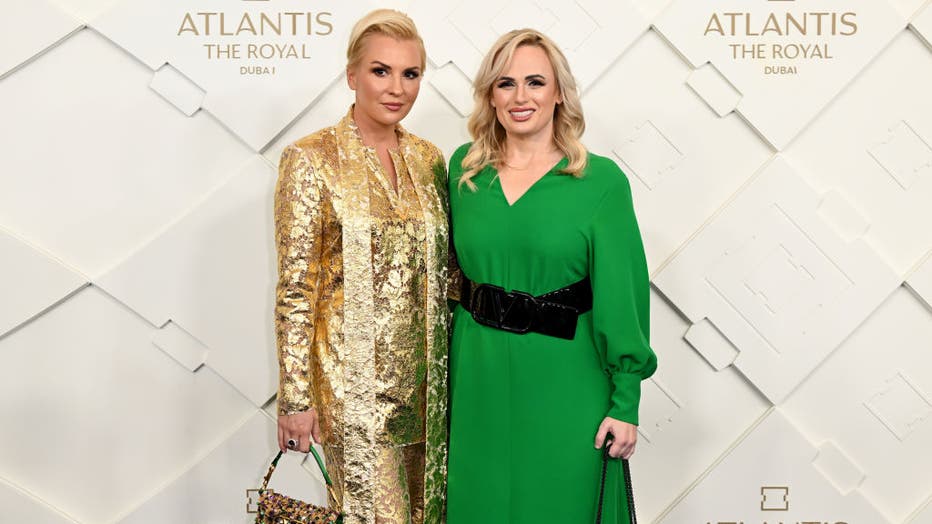 Ramona Agruma and Rebel Wilson on January 21, 2023 in Dubai, United Arab Emirates. (Photo by Jeff Spicer/Getty Images for Atlantis The Royal)
"That's how you know you're a celebrity," Minhaj laughed in response. 
"Disneyland has like Met Gala rules, where they're like 'no photos here,' but then you break it and they're like 'look, we have to punish you, but looking at your Google calendar, what month works for you?'" she revealed. She picked June.
While Wilson did not disclose when the incident happened or where said "secret bathroom" was located, Disney aficionados were quick to deduce this probably went down at the exclusive super VIP Club 33. The private, members-only club sits on Royal Street, squeezed between the shops of New Orleans Square, right around the corner from the Pirates of the Caribbean ride. Club 33 has gained notoriety for the price of its membership (in the neighborhood of the average American household income) and its years-long waiting list.
"You have to pay for a yearly membership. No pictures are allowed. It's super nice in there," one person commented. 
Disneyland's elite private Club 33 is a luxurious dining experience within the Magic Kingdom and patrons often bring home keepsakes as reminders of their visit. (Photo by Tim Rue/Corbis via Getty Images)
Wilson also talked about Disneyland "gangs" like "Children of Thanos" or "White Rabbits," which she described as groups of adults wearing matching outfits and "doing gang stuff."
According to Wilson, one such gang initiation was to reportedly steal the apple from the Snow White Ride. The apple was stolen several times, thus Disneyland making the apple a hologram to thwart any future thefts. 
"Don't ask me how I know about Disneyland gangs, because I will not say," she said.
Wilson is a big Disney fan. The actress got engaged to Ramona Agruma at the park in February. In an interview on The Drew Barrymore Show, Wilson said she got permission from the head honcho at Disney, CEO Bob Iger, before popping the question.
"He's the big, big boss and I thought, well, if he says yes then it was meant to be, and I was meant to propose that day at Disneyland," Rebel shared.
FOX 11 reached out to Disney for comment but has not yet heard back.