Distracted driver ends up upside down on Richmond playground slide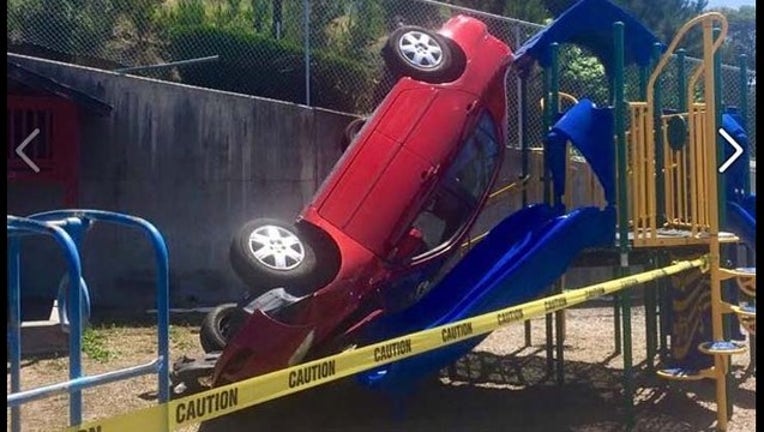 article
RICHMOND, Calif. (KTVU and wires) -- A driver has told Richmond police she became distracted moments before losing control of her car, driving onto a sidewalk, crashing through a fence and coming to rest upside down on a playground slide.
Richmond police said the incident took place around noon Saturday when officers responded to the accident involving a 2006 Toyota Camry containing a woman and her young son at Yiu Mienh Baptist Church, located at 777 Sonoma St.
According to police, the woman was driving west on Solano Avenue with her 7-year-old son when she said she somehow became distracted, causing her to drive onto the sidewalk and into a chain-link fence.
From there, the car went down an embankment and landed on the slide of the church's playground, officers said.
The woman and her son were not seriously injured, according to police. Investigators discovered that the woman was unlicensed and the child was seated in the front seat and was not in a booster seat.
Shw was issued a citation for not having a license, not using a child safety seat and also for driving off of the road.
Fortunately, there were no children in the playground at the time of the crash.