Dives unsuccessful for man who went missing in Lake Chabot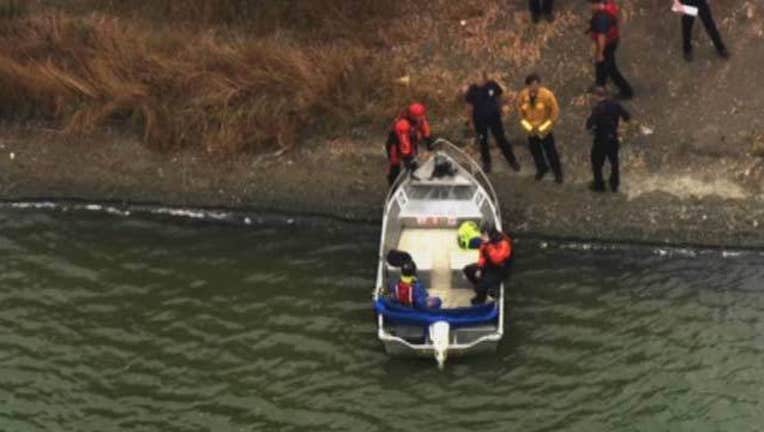 OAKLAND, Calif. (KTVU and wires) -- Three separate dives in Lake Chabot this week have proved unsuccessful in the search for a man who went missing in the lake last week, an East Bay Regional Park District spokeswoman said Thursday.
Divers from the Alameda County dive team conducted the searches using sonar equipment, but have been unable to find the missing man, who has been identified as a 21-year-old Hayward resident, according to EBRPD spokeswoman Carolyn Jones.
The case is being considered as an apparent suicide. As of Thursday, Jones said there were no more dives scheduled.
The first search took place on July 14, the same day that two kayakers said they saw a man either jump or fall from a rented rowboat just before noon near the West Shore Trail in Anthony Chabot Regional Park, according to East Bay Regional Park police.
The man did not resurface, according to the witnesses.
Police searched the lake with the assistance of the Alameda County Fire Department and the county sheriff's dive team until about 10 p.m. but were unable to locate him, police said.
The man's boat was found with his life jacket still aboard, police said.