DIY couples: Get paid $1,000 to build IKEA furniture together
DELRAY BEACH, Fla. - This Valentine's season, FinanceBuzz is looking for couples willing to put their relationship to the test — one instruction manual at a time. 

According to the internet company, the selected winners be required to build an entire IKEA bedroom set together and document the experience. 

FinanceBuzz says it will pay the DIY duo $1000 for the work involved, and they will also be given a $1,000 IKEA gift card to go toward the cost for furniture. 
"Furniture is pricey and usually the most expensive part of moving into a new place. Though IKEA offers shoppers some lower-cost options, its assembly-required savings often come with a serious test of patience," the company wrote in a press release on Feb. 1. "We want to share one couple's experience to show our readers the true cost of IKEA furniture."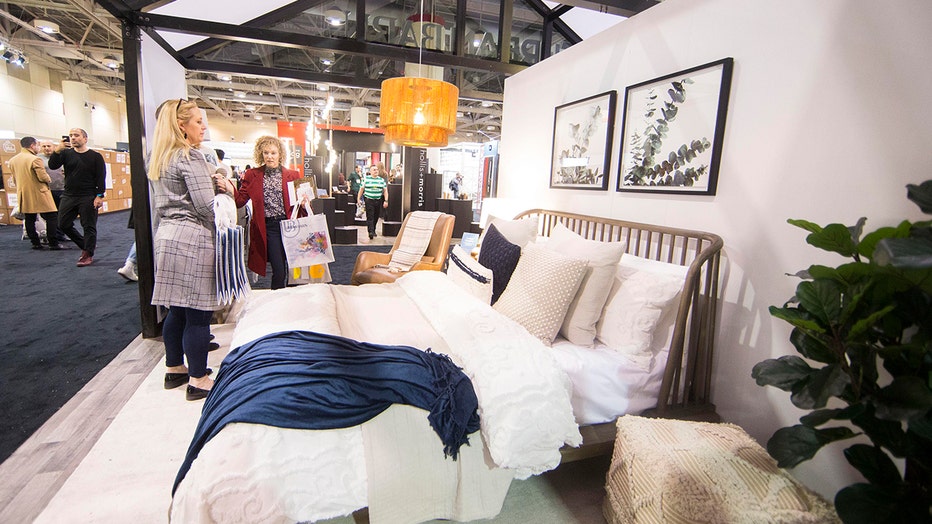 - People look at a model bedroom during the 2020 Interior Design Show in Toronto, Canada, on Jan. 19, 2020. As one of the largest design fairs in Canada, this annual show was held here from Thursday to Sunday to show off some of the year's best desig
Applications close on Valentine's Day — Feb. 14, 2023 at 11:59 p.m. ET. The chosen candidate will be selected by February 21 and contacted via email. Then the candidate will have until March 21 to build their IKEA bedroom set and submit their documentation.
FinanceBuzz says it will use market research to determine whether or not shoppers are getting their money's worth by DIY-ing their own self-assembly furniture. 
RELATED: Looking for love? You can get paid $1,500 to go on 15 first dates
They note that this contest is not affiliated or endorsed by IKEA, adding, "We just like their products and know our readers do too." 
Applicants must be based in the United States, be at least 18 years of age and should live near an IKEA store. You can apply here. 
This story was reported from Los Angeles.