Donations pour into Buffalo Bills Damar Hamlin's toy drive fundraiser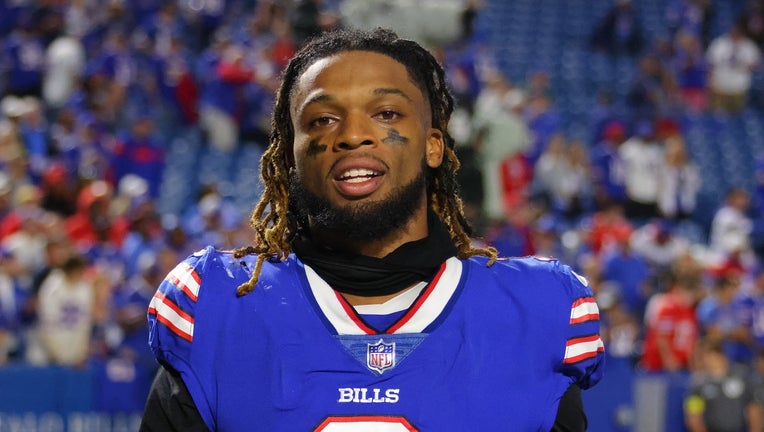 article
Football fans across the country are praying for the recovery of Buffalo's Damar Hamlin, who collapsed after a tackle during Monday's game against the Cincinnati Bengals.
Posted prayers and messages of support have been flooding social media after many witnessed his collapse, but many are also choosing to support Hamlin in a more tangible way.
Donations to an online fundraiser set up by Hamlin has been growing exponentially.
Hamlin set up "The Chasing M's Foundation Community Toy Drive" hoping to raise $2,500. As of 2:30 p.m. Tuesday, nearly $4.5 million had been donated by more than 162,000 people.
The toy drive already happened on Dec. 22, but is an annual event Hamlin started in 2020.
"As I embark on my journey to the NFL, I will never forget where I come from and I am committed to using my platform to positively impact the community that raised me. I created The Chasing M's Foundation as a vehicle that will allow me to deliver that impact, and the first program is the 2020 Community Toy Drive," Hamlin wrote on his GoFundMe annount. "This campaign gives you the opportunity to contribute to our first initiative and positively impact children who have been hardest hit by the pandemic. 100% of the funds raised will go toward the purchase of toys for kids in need."
Many fans on social media are sharing the GoFundMe account adding that they hope he will be able to give toys away for next Christmas.
This story is being reported out of Atlanta