Driver of pickup killed in I-580 shooting in Oakland
OAKLAND, Calif. - A driver in a pickup truck was killed in the latest Bay Area freeway shooting, prompting the California Highway Patrol to conduct yet another homicide investigation – a troubling phenomenon that continues to grow.
CHP Officer Andy Barclay said officers were called out to Interstate Highway 580 in Oakland at 11:55 p.m. on Wednesday.
Barclay said the shooting occurred on the freeway, but the drivers of two vehicles exited on Lakeshore Avenue just by the Trader Joe's at Lake Merritt.  New video from an area gas station shows the truck hitting the back of a Toyota Camry before hitting a light pole.
The driver of a green Toyota Tacoma was pronounced dead. There was at least one bullet hole that shattered the front window of the pickup. The driver's side of the truck was riddled with bullets.
It's unclear if the victim died as a result of the shooting or the crash. The coroner's office will determine the official cause of death. The name of the victim has not been released, and their gender is unknown.
When KTVU crews arrived, the Camry was unoccupied. It's unclear what happened to this driver. 
The freeway was closed until about 3 a.m. Thursday.
People living in the area said the shooting has them concerned.
"It's shocking that things are getting out of hand in society," Richard Adams said. "I don't think anyone's immune to it no matter where we live."
"Unfortunately, these are the risks we take living in Oakland," Joan Ludington said. "We're just surrendering to it." 
No suspects were taken into custody, and no other injuries were reported, the CHP said.
Interactive map: A look at Bay Area freeway shootings
This fatal shooting comes on the heels of another deadly freeway shooting along Interstate Highway 880 in Fremont where a 5-year-old girl was killed Saturday as she was riding with her family out to a birthday dinner in Milpitas. The CHP has not announced any arrests in that case, or a motive as to what prompted that shooting. 
Freeway shootings in Bay Area are climbing, as the numbers in the rest of California are declining, an analysis of data by KTVU shows. 
Last year there were 154 shootings across Bay Area freeways, compared to Los Angeles, which had 77. 
The lack of cameras and witnesses, the mobility of Bay Area rivals from city to city and the dynamic nature of a freeway crime scene all make it difficult to track down those firing weapons out of their speeding cars. The CHP also was never historically imagined as an agency to investigate shootings and homicides, experts point out.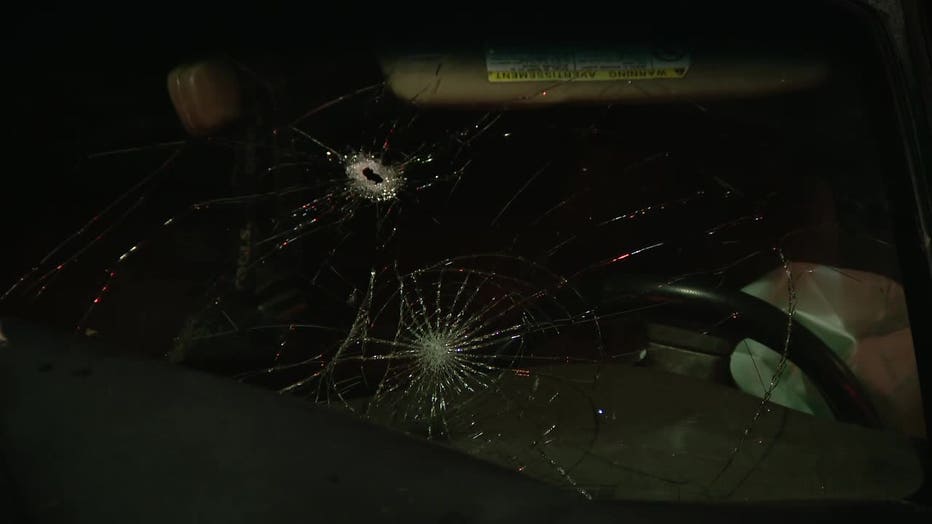 A bullet hole was found in a Toyota Tacoma where the driver was killed in a shooting on I-580. April 13, 2023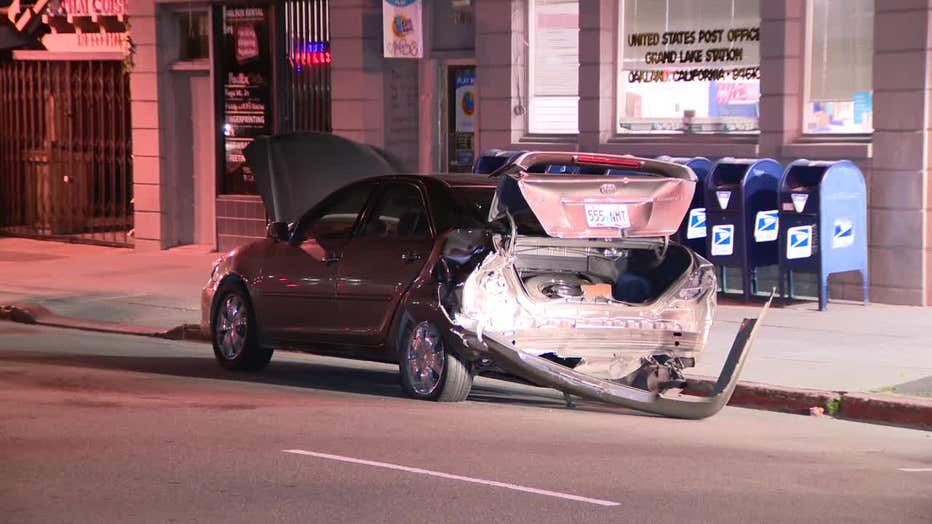 An unoccupied Toyota Camry was involved somehow in a freeway shooting on I-580 near Lakeshore Avenue. April 13, 2023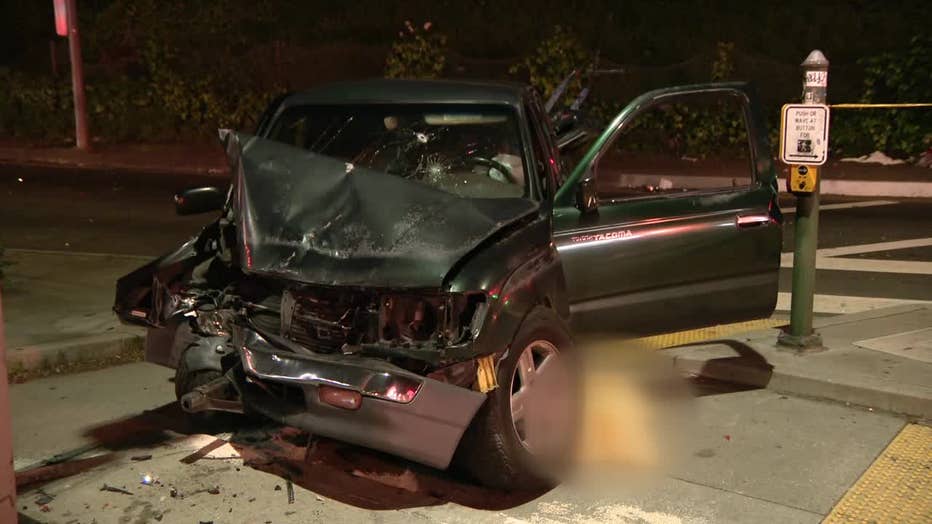 The driver the Toyota Tacoma was pronounced dead after a freeway shooting on I-580. April 13, 2023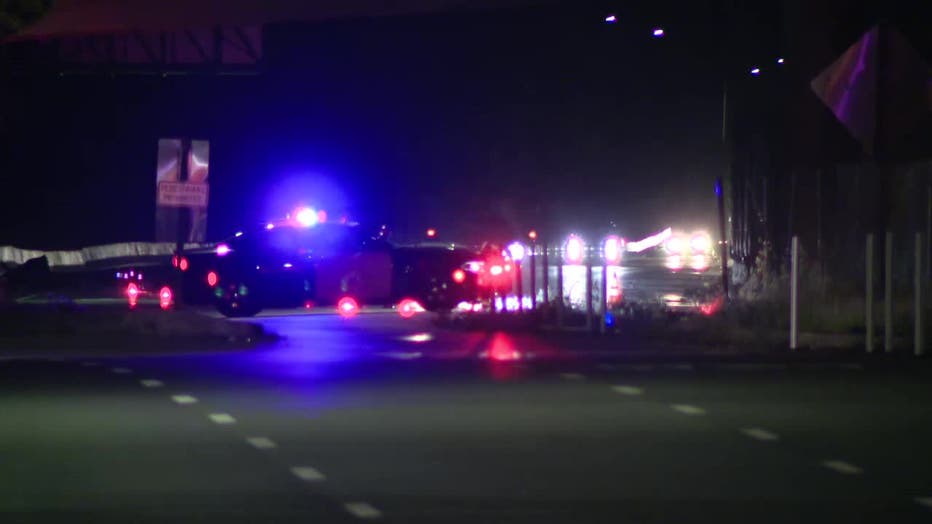 CHP officers block Lakeshore Avenue off I-580 after a freeway shooting. April 13, 2023