Bay Area freeway shootings are double that of LA
OAKLAND, Calif. - Barbara Nguyen can barely stand to drive anymore on Bay Area freeways. If a driver pulls up too close to her car, she slows down or speeds up to get away from them. 
"I'm literally driving to work and I'm scared for my life," she said in a recent interview. 
It's no wonder.
Her 28-year-old brother, Alameda County Sheriff's recruit David Nguyen, was shot and killed Jan. 4, 2022, near the Bay Bridge toll plaza – the first of 154 shootings across Bay Area freeways that year. 
That's nearly double the number of freeway shootings in Los Angeles, which saw 77 last year. 
And as the number of freeway shootings are dipping in LA and across California, the Bay Area is unfortunately bucking that trend. Freeway shootings in the nine Bay Area counties have gone up since 2021, according to an analysis of California Highway Patrol data.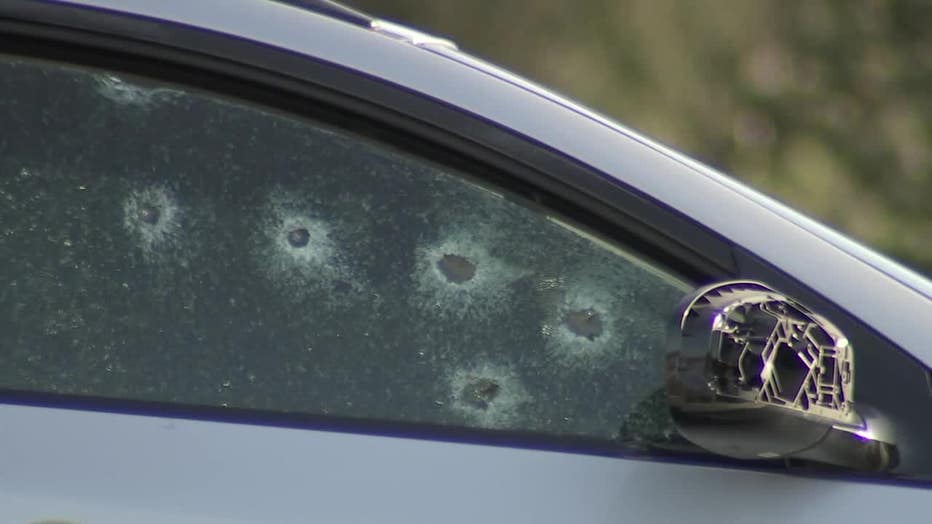 There were 154 shootings on Bay Area freeways in 2022, CHP data shows. 
Interactive map: A look at Bay Area freeway shootings
From guns to gangs and just overall road rage, there's a growing shooting problem on Bay Area freeways. But until there are more tools in place – and political will to reduce gun violence throughout the nine-county region – the message is out that long stretches of roads with massive blind spots are convenient places to escape accountability. 
Overall, the California Highway Patrol's arrest rate statewide ranges from about 10% to 20%. 
The lack of cameras and witnesses, the mobility of Bay Area rivals from city to city and the dynamic nature of a freeway crime scene all make it difficult to track down those firing weapons out of their speeding cars. The CHP also was never historically imagined as an agency to investigate shootings and homicides, experts point out. 
Nguyen said, unfortunately, the freeway is the perfect setting to seek revenge. 
"Think about it," she said. "There's little to no surveillance and there's an escape route on these highways."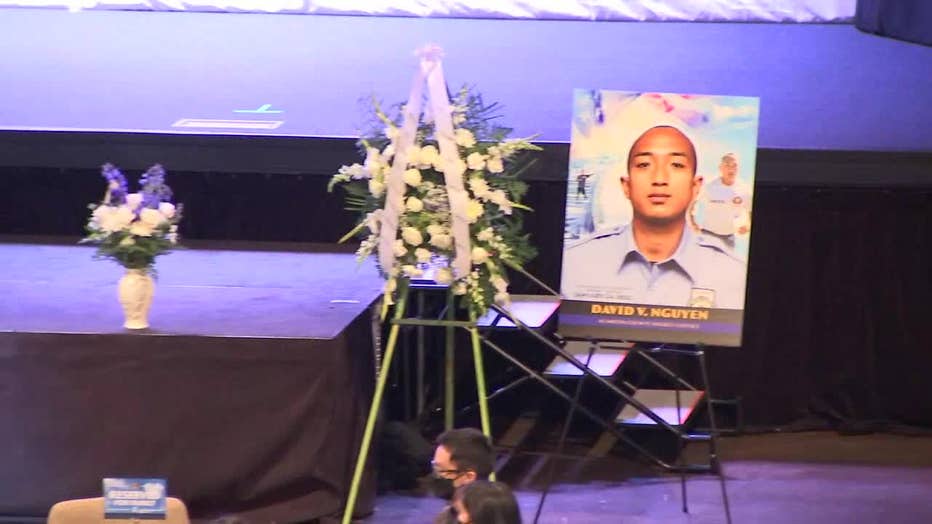 The funeral for Alameda County Sheriff's recruit David Nguyen who was killed near the Bay Bridge in January 2022. 
Cameras are not up and running
Last year, Gov. Gavin Newsom approved millions of dollars to install 200 additional highway cameras throughout the state, including in the hot spots of Alameda and Contra Costa counties, where 65% of the shootings take place.
The cameras are slated to be placed on Interstates 880 and 580, and Highways 4 and 24, among other routes.
But so far, none are up and running.
Caltrans, which is in charge of installing the cameras, has declined multiple requests for comment.
Gang-related freeway shootings
According to CHP Assistant Chief Jason Reardon, the majority of Bay Area freeway shootings – about 85% – are gang-related. 
"The overwhelming majority of the freeway shootings are targeted shootings and what that means is a specific person is targeted for attack," Reardon said. "Oftentimes, especially in gang-related cases, the vast majority of these cases, the victims don't want to cooperate. They don't tell us what they saw. They don't tell us what happened. " 
The rest are simple "road rage" events, Reardon said, where drivers get mad that they were cut off, for example, and pull out a gun they've stashed in their car. 
That was the case, the CHP said, when Cal legend Gene Ransom was fatally shot on Interstate Highway 880 in Oakland near Oak Street on Feb. 4, 2022. 
Reardon also agreed with Nguyen, that the freeway is often a prime location for criminals to commit a crime. 
"When we do show up oftentimes the evidence that would normally be around in a more traditional shooting scenario has been destroyed or is gone," Reardon said. "When you have no witnesses and very little physical evidence to go off of it makes solving these cases very challenging."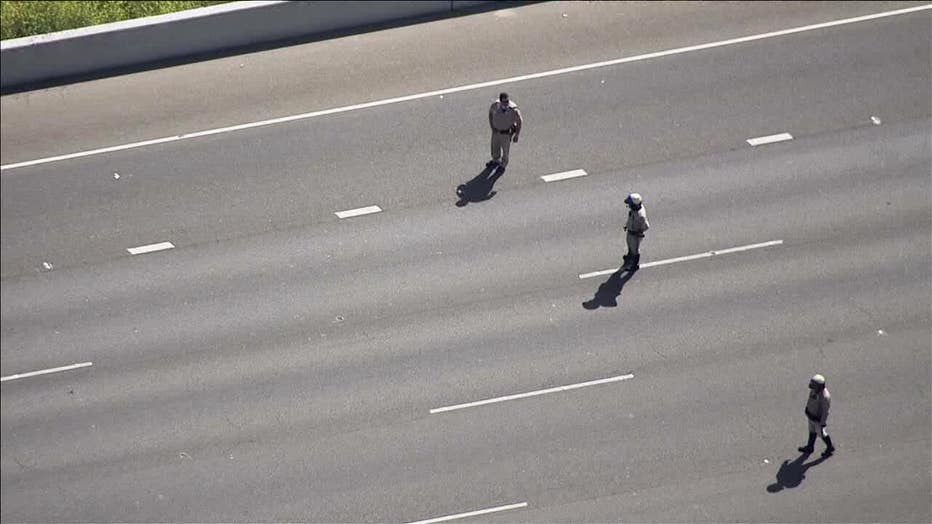 Freeways are a prime location for shootings as there are few witnesses and cameras. 
Freeway shooting arrest rate is below 25%
Despite the odds, the CHP has indeed been able to make some arrests. 
A 25-year-old named Juan Garcia was arrested in Ransom's death.  And a 24-year-old named Armando Perez of Hayward was arrested for shooting out the windows of a white pickup truck on Interstate Highway 580 in Livermore in February 2022, and another freeway shooting on Interstate 205 near Lathrop that same day. 
Sometimes, an arrest comes in the following year. 
Three alleged gang members were charged in December 2022, following the tragic death of 2-year-old Jasper Wu on an Oakland freeway in 2021. 
But many more freeway shootings go unsolved, including being able to charge the shooter who killed David Nguyen. 
More guns in society, more guns on the road
To San Jose State University professor Greg Woods, the reason for more freeway shootings is clear.
There are more guns in society, and therefore, he said, there are more guns on the road. 
"What we're experiencing in regard to the amount of shootings that are increasing is a symptom of greater gun violence that is enveloping our nation," Woods said. "What we're experiencing in the Bay Area is truly a symptom of greater gun violence that is enveloping our nation." 

He also said that while Los Angeles may have been the "road rage capital" of the country in the early 1990s, the numbers show that this simply isn't true anymore. 
"What we see is a trend that the CHP has been reporting for a couple of years now where we see the majority of the shootings in the Bay Area," Woods said. "And that might be the opposite of intuitive, particularly in regard to their stereotypical notions of gang warfare and Southern California."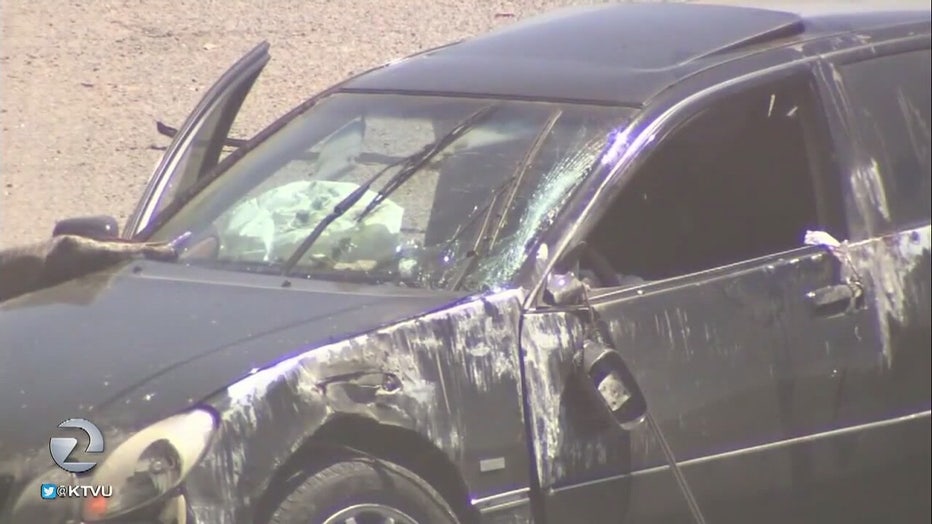 Bay Area has 'regionalized' residents
But it's not necessarily that the Bay Area has more "high-risk networks" than Los Angeles, or anywhere else in the state, said Vaughn Crandall, executive director of the California Partnership for Safe Communities and a leader in violence-reduction efforts. 
It's just that in the Bay Area, residents – and rivals – are becoming more "regionalized," and highly mobile, he said.
That means gang members and groups of friends easily travel from San Francisco, Oakland, Antioch, Berkeley and Richmond – often the same hot-spot freeway shooting sites.
Crandall mentioned those cities in particular because ballistics results, including bullets, shells and casings, are found in those cities and then linked to people with guns there. 
In Los Angeles by comparison, gangs are often more well-defined to neighborhoods, he said.
And some experts also noted that LA freeways are so congested, shooters likely stay off the highways when they want to seek revenge. 
Crandall is advocating for community and political leaders to think about solving gun violence -- including freeway shootings – with a regional approach, instead of just having individual cities and police departments deal with emergencies one at a time. 
The CHP does have a task force, the agency says, to look at these freeway shootings. 
But experts in the field say this effort is not formalized and doesn't provide meaningful analysis or solutions.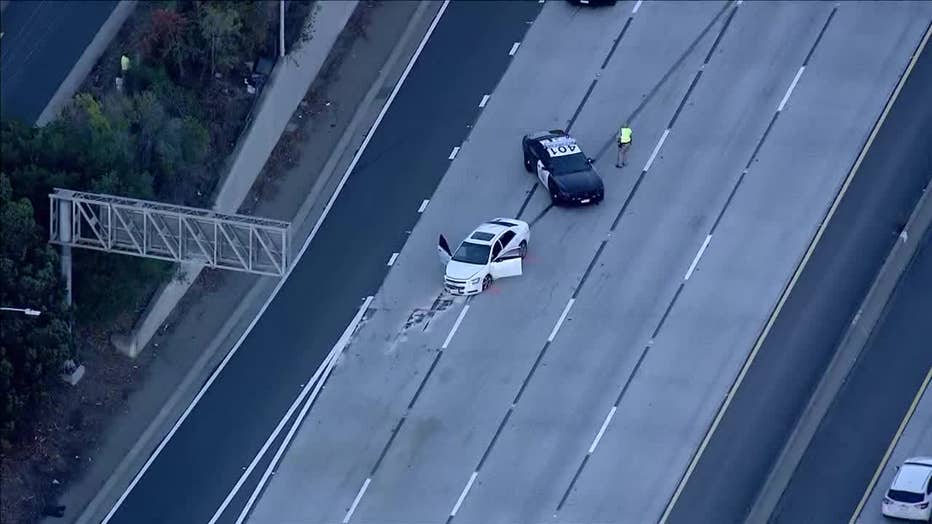 Monnie Price was killed in October 2022 on I-580 near 98th Avenue in Oakland. A 27-year-old was arrested in connection with his death. 
Sister wants change
Nguyen would like to see any positive change to prevent freeway shootings altogether and to prosecute the person who killed her brother, her best friend.
"We need to prevent these situations from happening, not react to them," she said. "And unfortunately, my brother has passed. Jasper Wu has passed. A lot of other people have passed in these senseless crimes and a lot of them are unsolved. And we need to figure out ways to deter and hold people accountable."
Nguyen wants to seek justice for her big brother, as he would have done for her. 
David Nguyen immigrated to the Bay Are from Vietnam with nothing. And despite not getting the best education and living in near poverty, he didn't let that stop him, Nguyen said.
"All he wanted to do is contribute back to the community," she said of him becoming a sheriff's deputy. His colleagues had all called him a promising recruit. 
There is no evidence that he was shot on westbound Interstate Highway 580 and westbound Interstate 80 because of his law enforcement position. He was not in uniform and was driving to his San Francisco home from the academy in Dublin, when his right front window was struck with a bullet, causing him to crash. 
He was taken to the hospital, where he died. 
He was supposed to have graduated the academy in a month's time. 
His family can't let go of all his potential that was lost. 
"I don't want anyone to be in my shoes," Nguyen said. "I don't want anyone to lose a loved one. And the pain and suffering that comes with it. It's a lifetime."
Lisa Fernandez is a reporter at KTVU. Email Lisa at lisa.fernandez@fox.com or call her at 510-874-0139. Brooks Jarosz is a reporter for KTVU. Email him at  brooks.jarosz@fox.com and follow him on Facebook and Twitter @BrooksKTVU