Dublin prison officer told woman he thinks of her instead of watching porn: lawsuit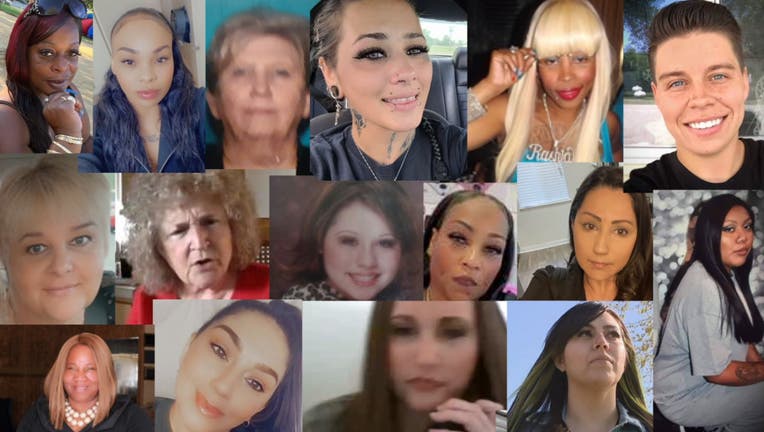 article
DUBLIN, Calif. - A woman who was formerly incarcerated at the federal prison in Dublin is suing a former correctional officer after she said he he sexually fondled her, once telling her that when he went home at night, "instead of watching porn, he thinks of doing things to her."
Former recycling technician John Russell Bellhouse of Pleasanton – facing three counts of criminal sexual assault – would then rub Genesis Preciado's breasts, her buttocks and once, his penis against her back, a lawsuit filed by Pasadena attorneys David McLane and Lindsay Battles alleges.
Bellhouse has pleaded not guilty to his criminal charges and is headed to trial in June. He did not have an attorney of record in the civil suit, filed in U.S. District Court two months ago. 
Preciado's case is at least the third civil lawsuit filed against FCI Dublin, and the former warden, Ray J. Garcia, who was convicted in December 2022 of eight counts of sexual abuse and lying to the FBI. Garcia is now seeking a mistrial.  
U.S. District Court Judge Yvonne Gonzales Rogers is overseeing all three lawsuits, as well as the criminal charges against most of the five Dublin correctional officers charged with sex crimes. 
According to Preciado's suit, she was sent to the Federal Correctional Institute at Dublin during the pandemic in 2020. She was serving a two-year sentence after pleading guilty to importing methamphetamine. 
She is now out of prison.
MORE: Woman at center of Dublin prison sex scandal says guard used mental health files to prey on her
During her stay there, she said that she was assigned to the recycling unit, which Bellhouse managed.
Bellhouse showed an "inappropriate interest" in her, she alleges, grooming her to "seduce, manipulate and control her." 
One, he gave her an energy drink, told her she was pretty and when he went home, "instead of watching porn, he thinks of doing things to her," the suit alleges. 
Another time, Bellhouse invited her to his office where he allegedly grabbed her breasts and put his hands on her inner thighs. And on another occasion, her suit alleges that Bellhouse also pressed his penis against her buttocks. 
Other women told her to do what Bellhouse wanted because he would hand out favors. 
She felt pressured, even though her lawyers wrote that she felt uncomfortable, pushed him and away and told Bellhouse that she did not want him to touch her. 
"All of these encounters were offensive and unwelcome," her lawyers wrote. "Ms. Preciado was very uncomfortable with the coercive dynamic. Despite her significant discomfort, she felt powerless to report him." 
Preciado also knew that Bellhouse knew that she lived in Los Angeles and had access to her confidential file, where he could jeopardize her safety by disclosing confidential information to others about her, the lawsuit states. 
She worried about losing her good time credits if she reported him. 
Preciado is also suing Garcia because of the "rape culture" that he fostered at FCI Dublin. 
Garcia "tolerated and encouraged sexual harassment and sexual abuse by permitting predatory employees to harass, rape and abuse inmates without consequence," the suit states. 
Garcia was the warden at the time and Bellhouse knew that "he would not suffer any consequences or discipline from BOP management." 
Garcia, Bellhouse and three other correctional officers – five in all – have all been charged with sexual abuse at FCI Dublin – the most sex charges against Bureau of Prison officers in the country. 
The FBI contacted Preciado in the summer of 2021. She testified to a grand jury in Oakland what Bellhouse did to her in August 2022. 
Garcia's attorney, Kevin Little, asked the court to dismiss the case because his client isn't accused of committing any sexual misconduct against Preciado, and that she never reported it. 
A hearing is scheduled for March 15. 
Lisa Fernandez is a reporter for KTVU. Email Lisa at lisa.fernandez@fox.com or call her at 510-874-0139. Or follow her on Twitter @ljfernandez