EBMUD calls for temporary 25 percent drought surcharge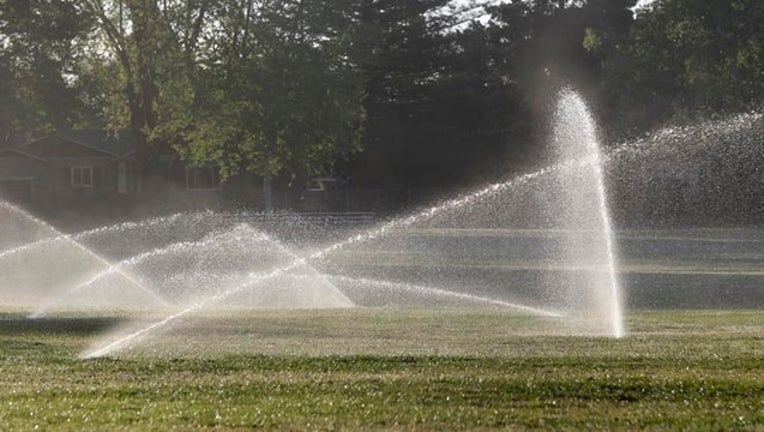 article
OAKLAND (KTVU and wires) -- The East Bay Municipal Utility District's board of directors voted unanimously Tuesday to approve a $1.8 billion budget for the next two years that calls for an 8 percent permanent water rate increase plus a temporary 25 percent drought surcharge.
The vote means that the average household that uses 246 gallons of water a day will see its bill increase by $11.65 a month starting on July 1.
The board's action follows up on its vote on April 14 to declare a stage four critical drought and impose a district-wide 20 percent mandatory reduction in water use.
Water district spokeswoman Abby Figueroa said the permanent rate increase will mostly pay for infrastructure replacements, such as changing distribution pipes and debt payment, most of which is for long-term water supply projects.
She said the drought surcharge will mostly recoup the cost of buying nearly 60,000 acre feet of additional water supply from four sellers during the drought.
That water is already flowing from EBMUD's facility at Freeport on the Sacramento River and flowing to local reservoirs and will continue to be pumped to customers for the rest of the year.
Figueroa said 60,000 acre feet equals about 19 billion gallons and represents what the water district, which serves 1.3 million customers in Alameda and Contra Costa counties, uses in about three or four months.
EBMUD officials also reminded people that mandatory watering rules that are now in effect limit people to watering no more than two non-consecutive days per week, with no runoff, and only allow people to water before 9 a.m. or after 6 p.m.
In addition, no watering is allowed within 48 hours of measurable rainfall and there is to be no washing of driveways or sidewalks except as needed for health and safety.