SF supervisor responds after Elon Musk calls for politician's firing over city's 'destruction'
SAN FRANCISCO - Elon Musk called for San Francisco's District 5 County Supervisor Dean Preston to be fired for overseeing what he claimed was the destruction of the city.
"Also, Dean Preston needs to be fired," Musk wrote on social media platform X, which he owns, in response to an entrepreneur who suggested that criminals who break into cars and steal should be arrested and "publicly" shamed. 
"He is arguably the person most responsible for the destruction of San Francisco," Musk said of Preston. 
Musk added he will double Y Combinator CEO Garry Tan's contribution of $50,000 to a campaign dedicated to Preston's firing.
Preston announced on Wednesday that he would hold a hearing to address "San Francisco's car break-ins at the Government Audit and Oversight Committee."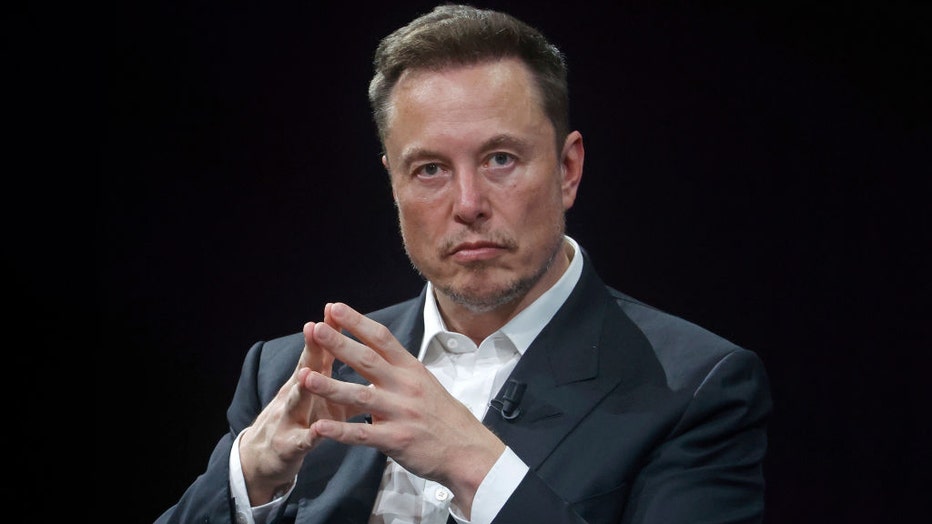 Chief Executive Officer of SpaceX and Tesla and owner of X, formerly Twitter, Elon Musk attends the Viva Technology conference dedicated to innovation and startups at the Porte de Versailles exhibition centre on June 16, 2023 in Paris, France. (Photo
"Car break-ins have vexed our city for a long time, as noted by an intriguing deep dive by @susieneilson of the @sfchronicle a couple of weeks ago," Preston wrote. "Despite various announcements and initiatives over the past several years, the number of reported car break-ins has hovered over 20k p/yr with one outlier: 2020, when SF had far fewer tourists, and therefore fewer tourists leaving things in their cars. Break-ins fell by over 40%!"
Preston claimed that similar to a 1980s awareness to tell drivers and passengers "to use seatbelts," he wants San Francisco to tell visitors not to "leave anything in your car." 
"Do this & we'll dramatically reduce car break-ins," he added. 
In an interview with KTVU, Preston said he's not surprised the "extremely conservative and extremely rich" business leaders like Musk and Tan are coming after him and his office after feeling their interests are "threatened."
Preston said he has a successful record when it comes to housing affordability in San Francisco. He said he has advocated for tenants' rights and rent control for San Francisco for the past 20 years.
According to Preston, he has put forward at least five different measures to voters that were approved and similarly implemented in other California cities such as Los Angeles, and worked on policies that helped San Franciscans find affordable housing.
Preston received criticism in May for proposing a law that would ban security guards from drawing their weapons for property crimes.
In terms of crime, he wants the San Francisco Police Department to come up with new strategy changes.
"Police have a massive budget in San Francisco. A tremendous amount that is wasted in overtime and other costs…" he said. 
Preston also suggested one could take $100 million out of SFPD's budget and no one would notice, to highlight the exorbitant spending SFPD allegedly makes.
Preston is San Francisco's first Democratic Socialist to be on the city's Board of Supervisors and the first Dem-Soc to be elected in San Francisco in 40 years.
KTVU's O. Gloria Okorie contributed to this report.