Facebook tests option to banish those pesky red notifications in one shot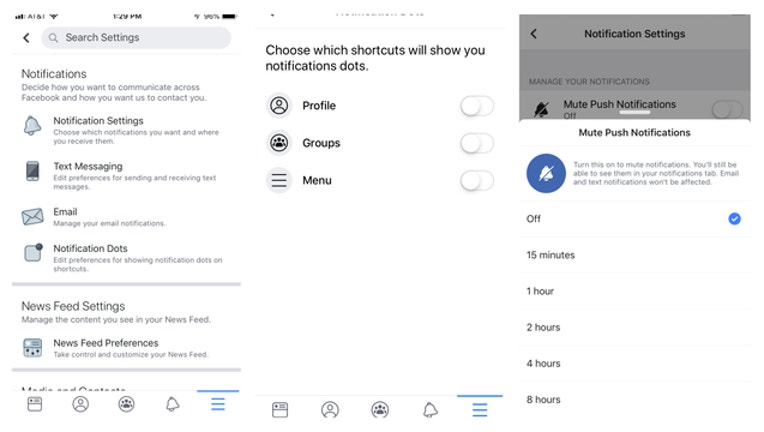 San Jose, Calif. (KTVU) - Tired of playing whack-a-mole with Facebook's red alert notifications? The social network is finally offering an option to turn off those red notifications entirely through a new setting on the Facebook app, prioritizing your well-being over the time spent on the blue app. 
Until now, as Facebook's help docs notes, you couldn't turn off notifications entirely – instead, you had to choose what notifications you could receive from a dozen-odd options in the notifications menu – comments, tags, reminders, updates from friends, friend requests, etc.  Now, a new feature called Notification Dots lets you disable all notifications from your profile, groups, and menu shortcuts on the Facebook menu. 
As reported first by Techcrunch, this update, courtesy of Facebook's well-being team is still being tested out on a subset of iOS and Android users – so it's not clear whether Facebook will roll out this feature to everyone. Facebook has to choose between driving engagement and the well-being of its users, and hasn't made a public commitment to rolling out this feature yet. 
We installed the Facebook app on an iOS device this afternoon to find the Notification Dots feature nested in the Settings menu. For now, Facebook is still offering the older, lengthier way of disabling notifications through a Notifications Settings menu in the app.    
Facebook promised a host of new features at the F8 conference in April – desktop apps for Messenger, dark mode for web and mobile, a Meet New Friends feature, and a redesigned Facebook app that prioritizes groups. Facebook Dating will roll out in the US by the end of the year.