Family mourns father of 4 gunned down on Oakland freeway
OAKLAND, Calif. - The wife and daughter of a man shot and killed on an Oakland freeway described him as a selfless family man who worked hard to support them.
Claudio Joel Martinez, 34, was shot dead on Wednesday night while driving his Toyota Tacoma on westbound I-580 near Lake Merritt. He rear-ended another driver on an off-ramp and crashed into a pole at Lake Park and Lakeshore Avenue and died at the scene.
"I want him to be remembered as a guy who always did anything for everyone," said his daughter Haley Marquez, 13. "He never held a grudge against anyone. He was always a very nice and caring person to everybody."
Longtime neighbor Ruben Limon is in disbelief.
PREVIOUS COVERAGE: Driver of pickup killed in I-580 shooting in Oakland
"He leaves behind family, a wife, and four children," Limon said. "It's just a shock, a shocking thing; reckless act of senseless violence."
Martinez's family is struggling to make sense of their loss.
His wife Ada Marquez is now raising Haley and her three younger brothers - including a 1-year-old - without their father.
"He really cared about his kids and his family, he did everything for them," Marquez said in Spanish as her daughter translated.
Martinez worked in auto glass repair. On the night he was killed, he had a late-night appointment with a previous customer. 
What led up to the shooting remains unclear.
"We don't know exactly what happened. They still haven't told us because they're still not sure," Haley said.
KTVU has learned CHP officers recovered 15 to 17 shell casings from the scene. 
Investigators believe the Toyota Camry that the victim rear-ended was not involved in the shooting. 
RELATED: 3 alleged gang members charged with murder in girl's freeway shooting death
The CHP has not released any description of who may be responsible or any cars that were involved.
"She doesn't like, hold a grudge against the person," Haley said of her mother. "She knows God has a reason for everything." 
Haley says she wants justice.
"I do hope that that person is punished for what they did, and hopefully all this will be over soon," she said.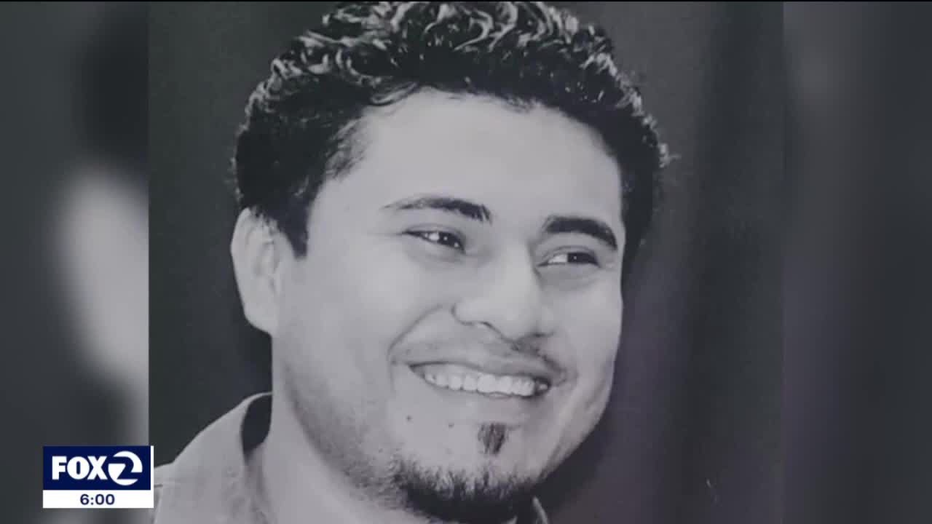 Henry Lee is a KTVU crime reporter. E-mail him at Henry.Lee@fox.com Follow him on Twitter @henrykleektvu and facebook.com/henrykleefan