Family of man who died by suicide at Santa Rita Jail can't afford his body's release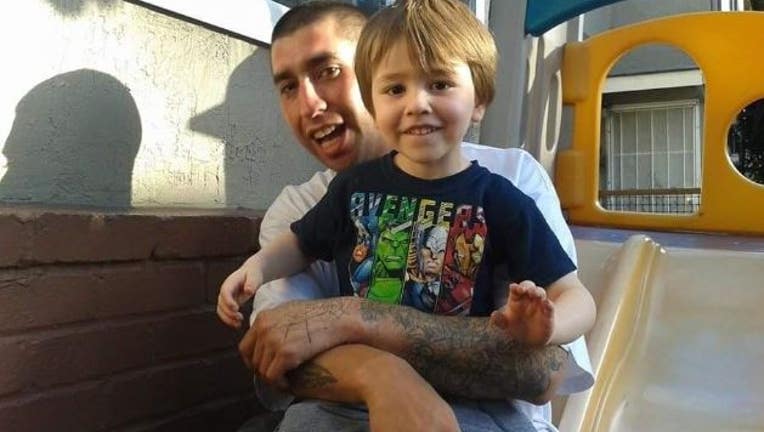 article
HAYWARD, Calif. - The family of a Hayward man who died by suicide this month at Santa Rita Jail said they can't afford to pay for his body's release until the cremation they desire is paid for in full. 
Angelina Moreno, a family friend of Stephen Lofton, 38, said his relatives would like to cremate him. But the cremation company won't pick up Lofton's body from the coroner until the $3,000 bill is paid for and that amount is just too steep, she said. 
On top of not being able to hold a proper funeral for him, Moreno said Lofton's friends and family are still in shock over his suicide in a jail cell on Jan. 17 while he was housed in unit 6. 
He had been booked four days prior to that after allegedly stealing a car and having drugs by Hayward police. 
Lofton was the first death at Santa Rita in 2023. 
His mother, Elizabeth Lofton, had previously told KTVU that Lofton struggled with substance abuse and homelessness. 
But Lofton was more than that.
He had three children. And once, in 2016, he was shot in the stomach when he was helping a woman escape a man who was abusing her in a Sam's Burgers parking lot on Hesperian Boulevard, according to a GoFundMe that Moreno organized. 
Lofton's family say they are struggling to figure out why he took his own life. 
Elizabeth Lofton said her son had planned to go to a program to battle his addictions when he got out of jail.
"He had a lot to look forward to," she said. "He was very much loved. I loved him with all my heart." 
IF YOU'RE INTERESTED: A family friend has started a GoFundMe for cremation costs. 
Lisa Fernandez is a reporter for KTVU. Email Lisa at lisa.fernandez@fox.com or call her at 510-874-0139. Or follow her on Twitter @ljfernandez