Family of muralist killed with stolen ICE agent's gun files complaint against agency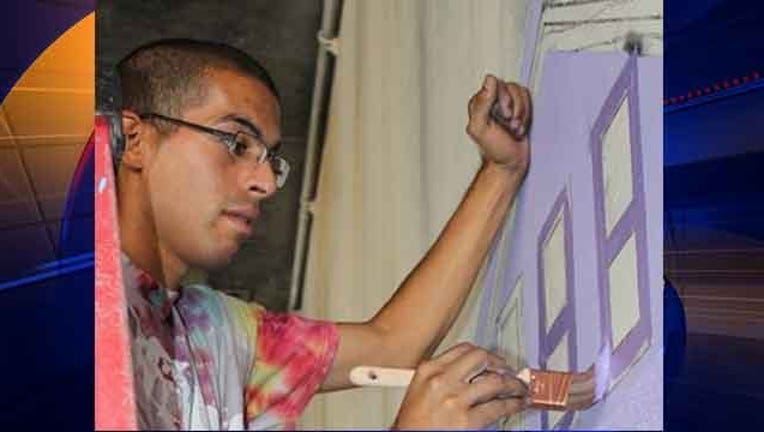 article
OAKLAND, Calif. (KTVU) - The families of two people killed with guns stolen from federal agents are seeking to hold those agencies accountable for the crimes committed with their weapons.
   
The family of Antonio Ramos, a 27-year-old artist shot and killed while painting an anti-violence mural in Oakland last year, filed a complaint against U.S. Immigration and Custom Enforcement today because the gun used in the shooting was stolen days earlier from an ICE agent's car.
   
The law firm representing the Ramos family -- Burlingame-based Cotchett, Pitre & McCarthy -- also filed a federal lawsuit last week on behalf of the family of 32-year-old Kate Steinle, a woman shot and killed in
San Francisco last summer with a weapon stolen from a federal Bureau of Land Management agent's car.
   
"Unfortunately this is a rampant, agency-wide problem for ICE that has been well-documented for nearly a decade," attorney Frank Pitre said in a statement.
   
"Despite ICE's knowledge and awareness of the problem and despite recommendations by other government agencies for corrective action, ICE agents continue to have their unsecured firearms stolen at alarming rates," Pitre said.
   
The complaint cites a report by the Office of the Inspector General in January 2010 that says the Department of Homeland Security, which includes ICE, had lost 289 firearms over the course of two years.
   
ICE requires its agents to store firearms left in vehicles with a safety-locking device but, according to the complaint, the agents failed to do so when they left a agency-issued Glock 26 9mm pistol in an unattended vehicle in the area of Second and South Park streets in San Francisco on
Sept. 13.
   
The gun was in a bag with a badge, a pair of handcuffs, three loaded ammunition magazines and a baton, according to the complaint. The bag was stolen between 7:30 p.m. and 9:15 p.m.
   
Most of the items were later found by a parking lot attendant nearby, but the gun and handcuffs were not.
   
The gun was only recovered once Oakland police arrested 20-year-old Marquise Holloway in connection with Ramos' killing on Nov. 20.
   
According to police, Holloway was a serial robber who came upon Ramos as he took a break from painting at about 10:30 a.m. on Sept. 29.
   
Ramos was working on a 4,000-square-foot anti-violence mural under the Interstate Highway 580 overpass at West Street organized by the Attitudinal Healing Project, part of the "Oakland Superheroes Mural Project."
   
As he snapped pictures of the mural, Holloway noticed Ramos' camera and the two got into a confrontation. Holloway, armed with the gun stolen from the ICE agent's car, shot and killed Ramos, according to police.
   
Police have not said how they think Holloway got the gun. He remains in jail without bail and his next hearing on the murder charge is scheduled for Monday.
   
In addition to the negligence alleged in not locking their guns properly, the attorneys for the Ramos family argue that the federal agents should have been aware of the increasing rate of vehicle break-ins reported in that neighborhood and throughout San Francisco.
   
That police district in particular had a far higher rate of auto break-ins than any other district, according to the complaint.
   
Agents also should have been aware that Steinle had been shot and killed months before with the Bureau of Land Management agent's stolen gun.
   
ICE was also involved in that case as the agency argued that the suspect in that shooting, Juan Francisco Lopez-Sanchez, was an undocumented immigrant who had already been deported five times but was allowed to go free after a recent arrest because of San Francisco's Sanctuary City policies.
   
"ICE was heavily involved in the ensuing public and political outcry due to the fact that they had requested custody" of Lopez-Sanchez, the family's attorneys wrote in the complaint. "Thus, it is inconceivable that
ICE was not aware of the foreseeable consequences of leaving unsecured firearms in unattended cars in downtown San Francisco."