Fans can still co-own Oakland Roots and Soul soccer teams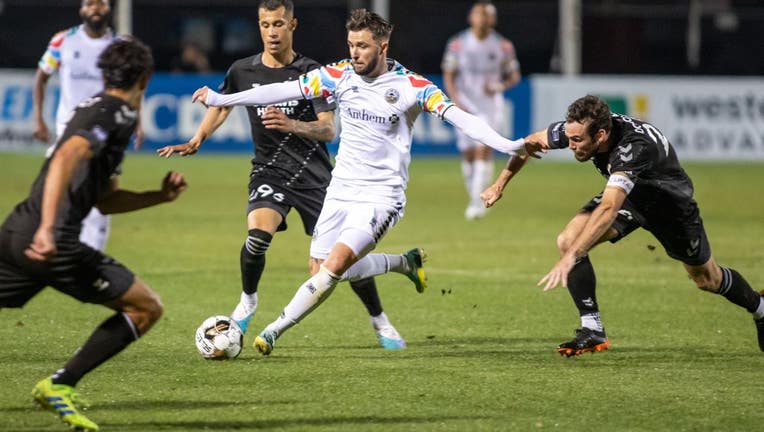 article
Oakland, California - Fans can still become part-owners of the Oakland Roots and Soul Sports Club to aid in the club's efforts to construct a professional soccer stadium near the Coliseum.
The soccer club's achievement in selling mini shares is remarkable.
The Oakland Roots intend to establish a "pop-up" stadium on a spacious tract of land just south of the Coliseum site. Similar to the Miami stadium where the legendary Lionel Messi plays, this pop-up stadium is constructed offsite and then transported to a designated location for assembly.
"A modular stadium will allow us to put into place a stadium in Oakland where we'll begin playing there in 2025," said Oakland Roots President Lindsay Barenz.
Oakland City Councilmember Rebecca Kaplan, is also chair of the Oakland-Alameda Coliseum Authority.
"The fact that these growing, locally dedicated soccer teams have made that clear this week is a great sign and something I'm very excited about supporting," said Kaplan.
The stadium will meet all professional soccer standards and offers the potential for expansion.
"We'll probably start at 7,500, but we'd like to be able to get up to 10,000," said Barenz.
To secure initial funding, the Roots are selling shares in the team that fans can easily afford, enabling them to become owners who would share in dividends or returns, if available.
"We need to raise the capital to pay our bills, but we're also interested in deepening our relationship with our community," said the team's president.
In just one week, the soccer club has amassed $2 million, with a target of reaching $3 million.
"Just having that opportunity to be a part of the team itself and history in Oakland, it's so special for us," said Jorge Bejarano, a die-hard Bay Area sports fan who founded Los Roots.
Los Roots is a fan organization designed to support the Oakland Roots and its growth.
"We just have the passion to go and support the city itself and the teams," he said.
For Bejarano, the Oakland Roots and Soul Sports Club is a Godsend after losing so many teams.
Those who want to invest, click here.