Ferrari left hanging in elevator shaft after Florida dealership's car lift malfunctions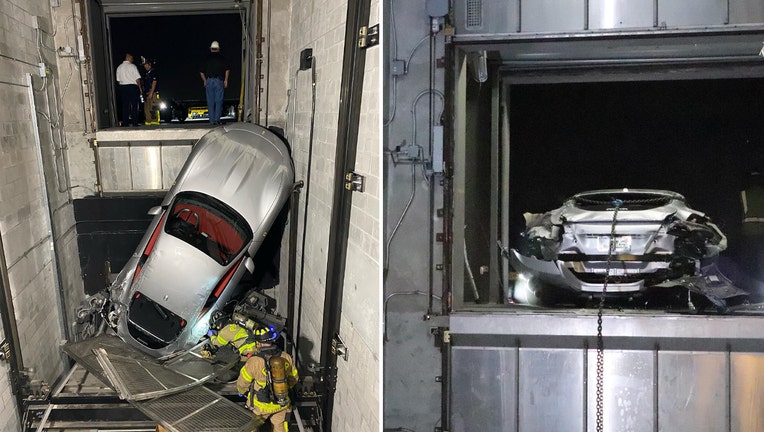 article
WEST PALM BEACH, Fla. - A car elevator malfunction at a Ferrari dealership in South Florida left a pricey sports car damaged — and provided a challenge for responding fire rescue crews.
First responders were initially called to Ferrari of Palm Beach for a report of a structure fire on Tuesday afternoon, according to WPTV. 
However, when firefighters arrived, they didn't find any flames. Instead, they found a high-end sports car hanging in an elevator shaft.
RELATED: Major insurers plan to drop two car models' coverage due to thefts: report
But before they could remove the Ferrari from its precarious position, fire rescue first had to resolve a fuel leak — which involved cutting power to the dealership for the safety of the crews, and setting up portable standpipes to provide a water supply in case a fire broke out.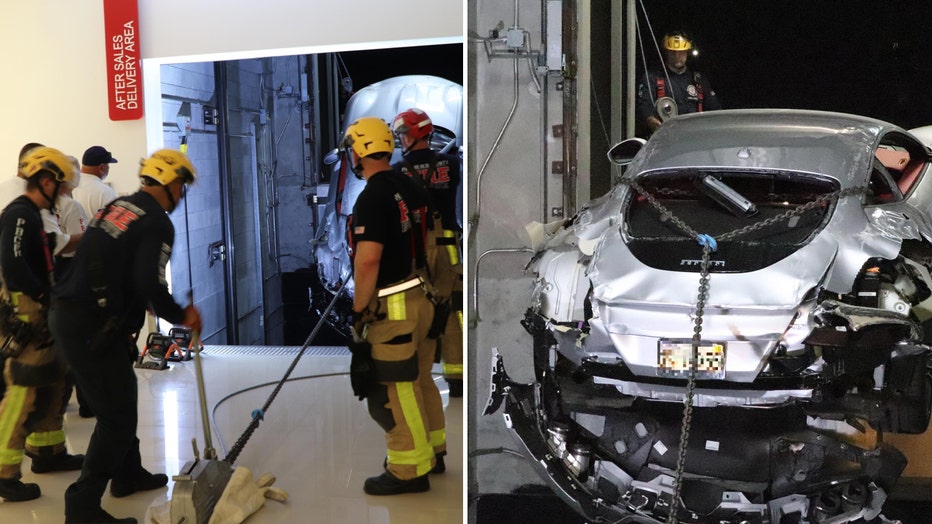 Fire rescue and towing crews work to remove a Ferrari from a dealership's car elevator shaft after it malfunctioned. (Courtesy: Palm Beach County Fire Rescue)
Once the leak was mitigated, the special operations team worked with a towing company to remove the car from the elevator.
RELATED: The Bronco is so popular Ford will give you $2,500 to buy another vehicle
The towing company brought a rotator wrecker to get the car out, using a 45-foot extension of the truck's boom and multiple 50,000-pound winches, fire rescue said. 
The entire operation took about four hours, according to Palm Beach County Fire Rescue. No one was injured in the incident.