Fire at Oakland homeless encampment captured on video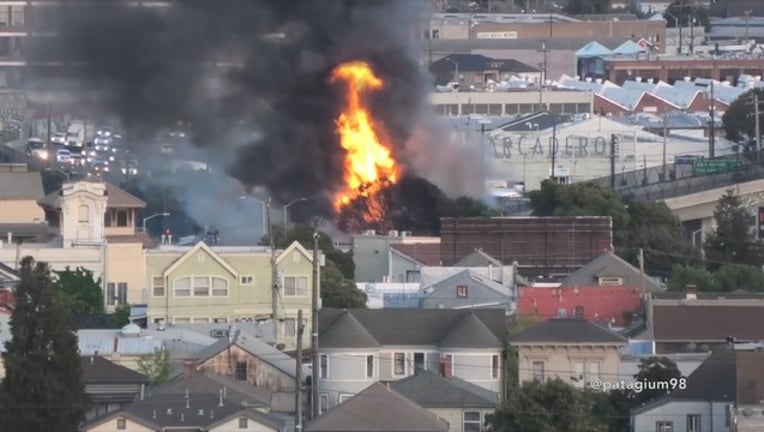 OAKLAND, Calif. (KTVU) - A fire broke out at a homeless encampment in Oakland just before 8 p.m. on Tuesday. The fire was reported at East 12th Street and 16th Avenue just off I-880, the Nimitz Freeway, according to Oakland Fire Department. 
A large plume of black smoke was sent into the air and could be seen clearly from KTVU's studios at Jack London Square. 
The fire spread to a tree before it was put out. There is no word on what sparked the fire. There were no reports of injuries. 
A dramatic time-accelerated video posted on YouTube shows the moment the tree bursts into flames.