Fire breaks out at Oakland tiny homes storage site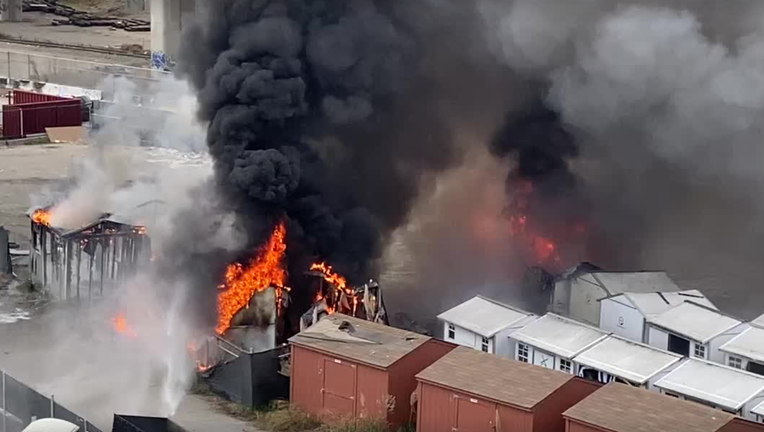 article
OAKLAND, Calif. - A fire broke out Wednesday morning at a tiny homes storage site in Oakland.
Flames could be seen from the freeway emanating from the area at 34th Street and Mandela Parkway about 10:30 a.m.
No one was living in the homes. Two were destroyed. 
Oakland firefighters from Engine 3 were on the scene within minutes of the call, according to fire spokesman Michael Hunt.
He said four to six pallet structures were on fire inside a fenced-in storage yard. And crews put out the blaze in 15 minutes. 
The fire did not occur inside one of the city's tiny home cabin communities, Hunt said. 
The cause is under investigation. 
Last October, Caltrans and CHP officers cleaned out a homeless encampment in this same spot.