Firefighters contain 10-acre wildfire in San Martin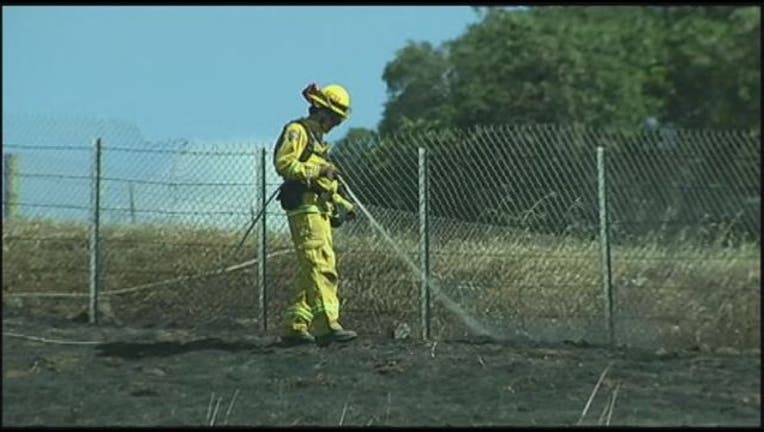 article
SAN MARTIN, Calif. (KTVU) -- Some homeowners in the South Bay were relieved Monday after fire crews managed to contain an out-of-control grass fire that threatened several houses in San Martin.
The started just after 2:30 p.m. CalFire said the steep hillside at one point was engulfed in flames. Firefighters were able to contain the wildfire to 10 acres.
Officials were still investigating what started the blaze on Santa Teresa Boulevard. The fire threatened five ranch-style homes on West San Martin Avenue, so authorities used automated reverse 911 calls to alert neighbors to evacuate.
CalFire said if it wasn't for an air tanker out of Hollister, the fire could have done more damage given the wind speed and the dry conditions.
"Today's a busy day," said CalFire Batallion Chief Mike Mathiesen. "We have a nice northwest wind with a low pressure that's coming in from the north. It usually produces a stiff northwest wind here in the valley. And with this grass crop, all it takes is an ignition and some wind and it's off to the races."
A firefighter sprained her ankle while laying down hose. She was sent to the emergency room and is expected to be okay.