JPMorgan Chase taking over First Republic Bank in 2nd largest bank failure in U.S. history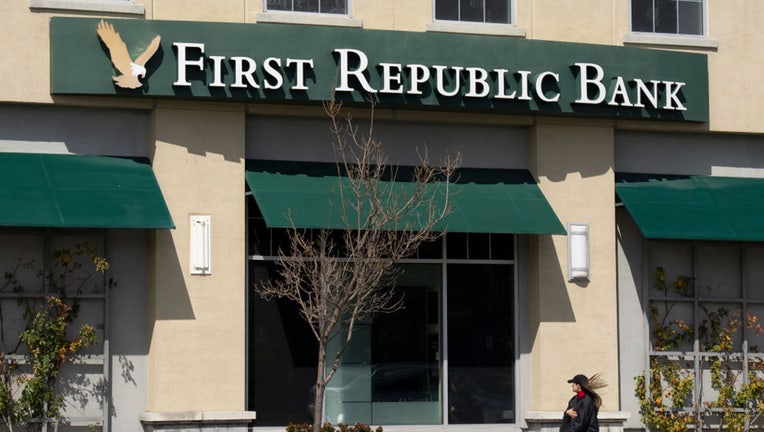 article
San Francisco, California - JPMorgan Chase, the nation's largest bank, is now taking over San Francisco-owned First Republic Bank, in the second-largest bank failure in U.S. history with the shareholder the clear losers. 
Terry Legler's First Republic Bank ATM withdraw went off flawlessly. "Hopefully it's service don't change. That's the big thing, you know and they remain a small-operated bank," said Legler.
JPMorgan Chase, is paying some $208 billion for most First Republic assets and assumes  $122 billion in liabilities of which $92 billion are deposits. Even depositors who exceed the $250,000 federal deposit limit, are fully protected. "Nobody as a depositor has lost a nickel," said UC Berkeley Haas Economist Professor Jim Wilcox. "I would hope they would increase the limits I guess," said Legler.
As part of the deal, JPMorgan Chase is getting a $50 billion, five-year loan from the FDIC. The complex deal will also see JPMorgan Chase pay $10.6 billion to the Federal Deposit Insurance Corporation, which is paying $13 billion to seize, stabilize and sell the bank to JPMorgan. "This bank, as the biggest bank, is the least likely to fail." said San Jose State University Finance Professor Julian Vogel.
That also gives confidence to banks to do banking without fear of depositor panic. "We have really quelled the fear and the runs on some of these banks," said Professor Wilcox.
A government takeover would have been far more expensive. "So in that sense, the government has done a really good job in quelling the burgeoning fear that we had a month ago," said Wilcox.
The biggest losers are the shareholders. "This is bad for shareholders obviously, but, then again, shareholders, they know or has to know what they were getting into in investing First Republic," said Professor Vogel.
Question is: will JPMorgan Chase continue to operate First Republic under its own name, a very popular and respected name? It's important to note that JPMorgan actually does business under seven different names. "I hope they do remain as First Republic Bank. Definitely, the customer service is a lot better. You know, they're more friendly I think," said Legler.