Florida shooting leaves at least 2 dead, 18 injured during Halloween celebrations
A shooting in Tampa, Florida, killed at least two people and injured 18 more after a fight broke out between two groups on a street crowded with hundreds of people during Halloween celebrations early Sunday, authorities said.
The shooting happened just before 3 a.m. near a strip of bars and clubs in the 1600 block of East 7th Avenue in the Ybor City neighborhood, Tampa Police Chief Lee Bercaw told reporters at the scene.
"It was a disturbance or a fight between two groups," Bercaw said. "And in this fight between two groups, we had hundreds of innocent people involved that were in the way."
Video posted online shows people in Halloween costumes drinking and talking on the street when shots ring out, triggering a stampede. Some people topple over metal tables and take cover behind them. Video from the aftermath shows police officers treating several people lying wounded on the ground.
RAGING PORTLAND DRIVER RIPS THROUGH ROSE PARADE IN FURIOUS VIDEO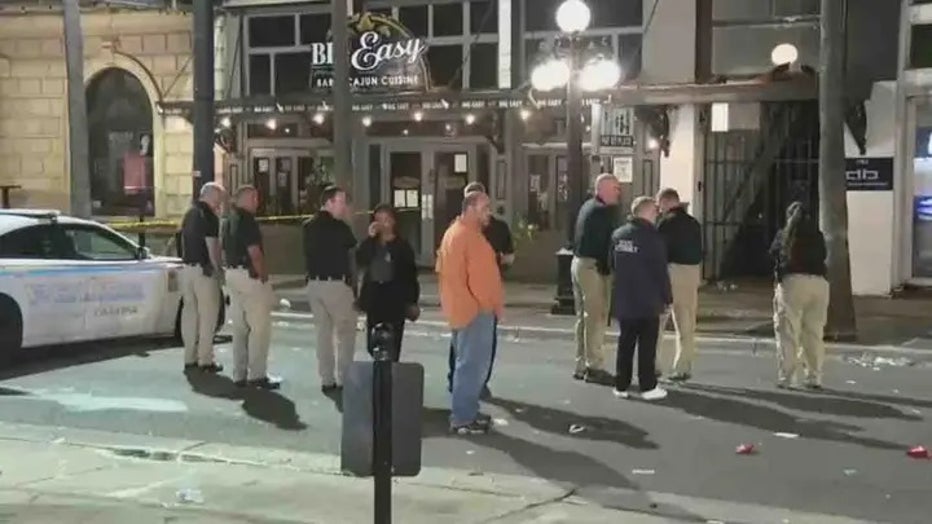 The shooting happened on a street near bars and clubs Tampa's Ybor City neighborhood where revelers were celebrating Halloween. (FOX13 Tampa WTVT)
Some officers were on the scene at the time of the shooting but none were injured, Bercaw said.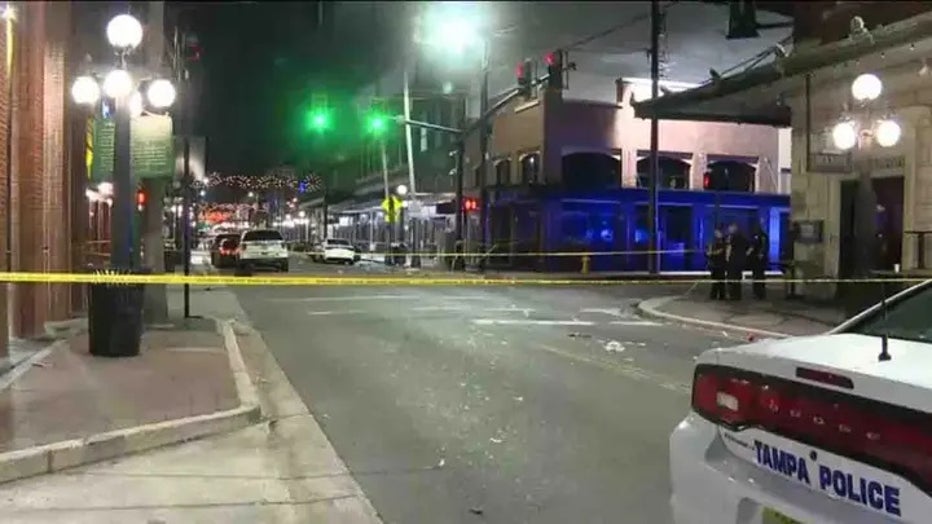 At least two people were killed and 18 more hospitalized with injuries, police said. (FOX13 Tampa WTVT)
No details on the conditions of the 18 hospitalized with injuries were immediately provided.
FLORIDA GIRLS HIDE FROM SHOTGUN-WIELDING MAN WHO ENTERS HOME: VIDEO
One suspect, only identified as a male, turned himself in to police, Bercaw said. Authorities believe that a second shooter was involved.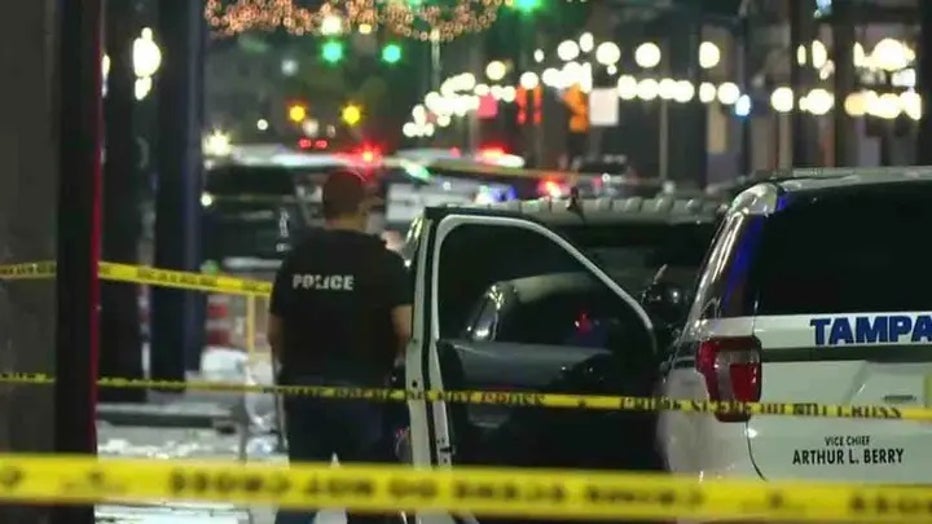 It was unclear what led to the fight before the shooting. (FOX13 Tampa WTVT)
The circumstances that led to the fight remain under investigation.
Authorities asked anyone with information or video of the shooting to contact Tampa police at 813-231-6130.
The Associated Press contributed to this report.