Former President George H.W. Bush remains in hospital to regain strength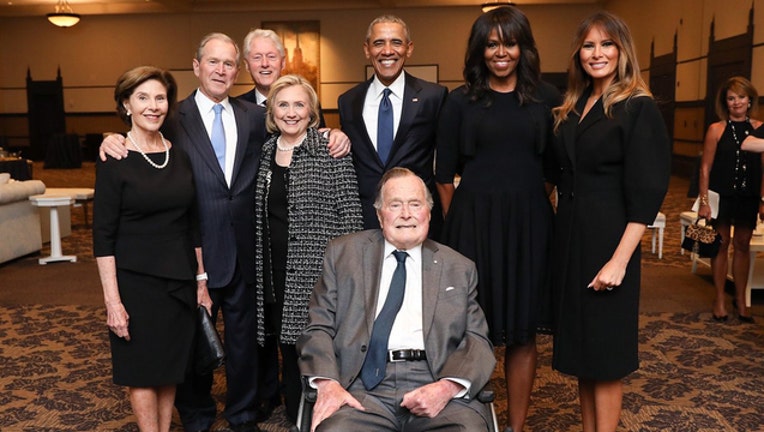 article
Bush family spokesman, Jim McGrath tweeted that Former President George H.W. Bush will remain at Houston Methodist to regain strength.
"President George HW Bush will remain in Houston Methodist today as he continues to regain strength. His doctors are very pleased with his progress" McGrath tweeted Wednesday.
Bush, 93, was moved from the intensive care unit to a regular patient room last week.
He was admitted to Houston Methodist Hospital last Sunday after contracting an infection that spread to his blood.
The former president suffers from a form of Parkinson's disease and uses a wheelchair or electric scooter to move around.
The family patriarch was admitted to the hospital one day after a funeral was held for his wife, former first lady Barbara Bush.