Former President George H.W. Bush still in hospital; son drops by for visit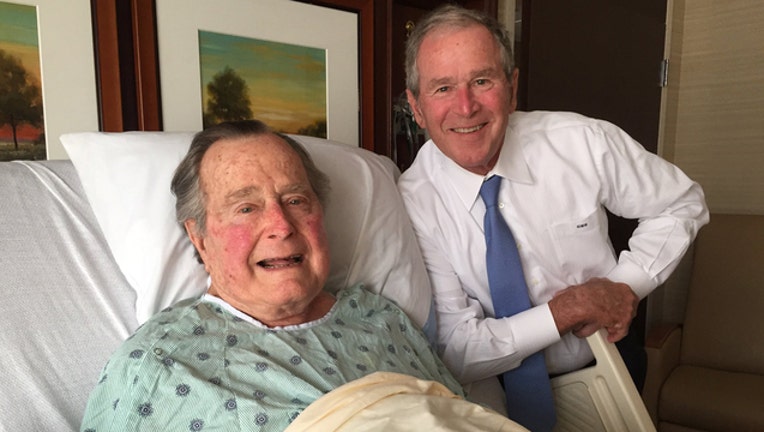 article
HOUSTON (AP) — A spokesman for former President George H.W. Bush says the nation's 41st president is spending another day at a Houston hospital where he's under observation after recovering from a mild case of pneumonia.
Family spokesman Jim McGrath reports no changes Thursday for the 92-year-old Bush. On Wednesday, Bush was said to be gaining strength and in good spirits.
He was admitted to Houston Methodist Hospital last Friday for treatment of a persistent cough and doctors determined he had pneumonia. Physicians say the illness was treated and has been resolved.
Bush served as president from 1989 to 1993. He spent 16 days in the hospital in January for treatment of pneumonia. Days after his release, he participated in the coin flip at the Super Bowl in Houston.