Former president of Peru arrested on public drunkenness after disturbance at Menlo Park restaurant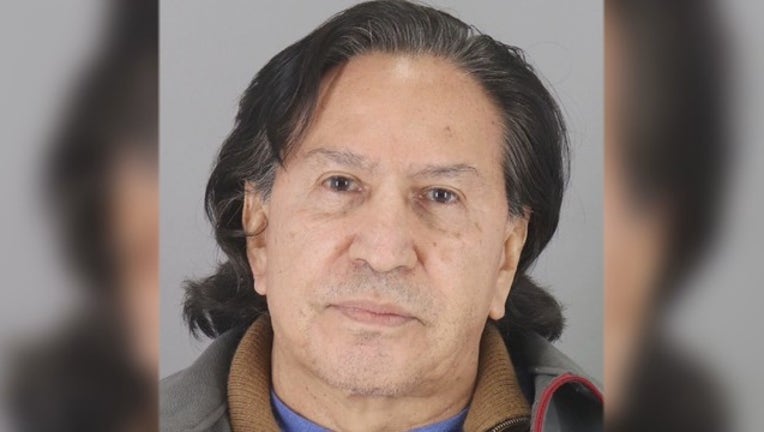 article
SAN MATEO COUNTY, Calif. (KTVU/BCN) - A former president of Peru was arrested Sunday in unincorporated Menlo Park on suspicion of being drunk in public, San Mateo County sheriff's officials said Monday. 
Alejandro Toledo Manrique, 73, was arrested at 10:27 p.m. at the Dutch Goose restaurant at 3567 Alameda de las Pulgas after he allegedly caused a disturbance and restaurant staff asked him to leave. 
Manrique allegedly refused and law enforcement was called.
Manrique was booked into the county jail Sunday night and released Monday morning. He lives in Los Altos. 
Before his release, sheriff's officials were contacted by Interpol about possible charges against Manrique in Peru. 
Toledo was president of Peru from 2001 to 2006. In February 2017, Peruvian officials issued an arrest warrant for Toledo, accusing him of taking $20 million in bribes from a Brazilian construction company in exchange for infrastructure contracts. Peruvian authorities have offered a $30,000 reward for information leading to his arrest, the Chronicle reported.
Sheriff's officials said they followed up with Interpol and Peruvian officials and afterward learned that charges against the former president in Peru do not authorize his arrest in the U.S.
According to the sheriff's office, Peruvian officials were unable to have the former president extradited and he had no other charges against him so he was released.