Former swim instructor pleads not guilty to child porn charges, denied bail reduction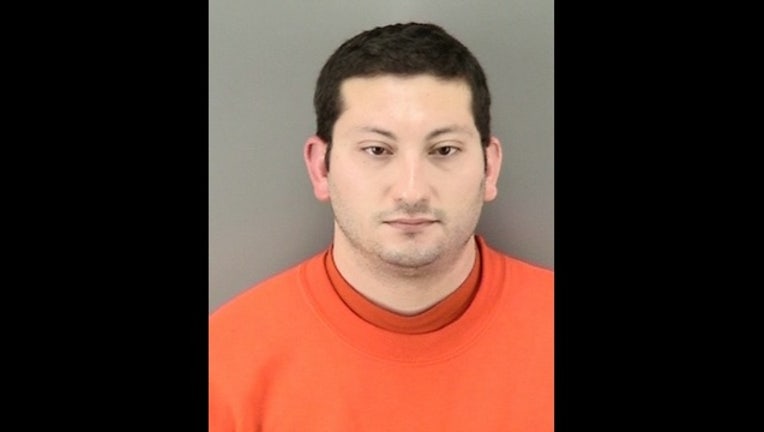 article
SAN FRANCISCO (BCN) The arrest of a former San Francisco swim instructor on child porn charges last week has generated "hundreds" of phone calls from worried parents, a prosecutor said today in court.
Nicholas Hodges, 28, pleaded not guilty in court today to charges including possession and distribution of child pornography, sending harmful matter to a minor and using a minor for sex acts.
He was arrested last week at La Petite Baleen, the San Francisco swim school where he was employed, after an investigation turned up child pornography images on his computer and other electronic devices, according to police.
Defense attorney Adam Gasner asked the court for a reduction in bail, from $435,000 to $150,000, based on Hodges' lack of a prior criminal history and his stable family ties in the area. If released, Gasner said Hodges would live with his family in Oakland, rather than in his current
apartment in San Francisco.
"The main issue should be risk of flight," Gasner said. "There's no information or allegations that Mr. Hodges ever committed any kind of crime while employed, there's no allegation that he ever created the kind of
disturbing images we're talking about."
However, Assistant District Attorney Lili Nguyen said Hodges posed a threat to public safety. She said he possessed hundreds of images and videos on electronic devices depicting the rape and sodomization of children, some as young as 18 months to 2 years old.
In addition, he is alleged to have communicated with a 14-year-old boy, or someone he thought was a 14-year-old boy, sending them pornographic images and attempting to get them to send images in return, Nguyen said.
"We have received hundreds of phone calls from concerned parents and relatives of minors with whom the defendant has had contact," Nguyen said. "These concerns should not be ignored."
Nguyen noted that Hodges has also worked at other businesses that serve children, including House of Air, an indoor trampoline park in San Francisco's Presidio, Disney World and the Disney Store, where he hosted
children's events.
Judge Richard Loftus denied the motion for reduced bail, and ordered Hodges to stay away from La Petite Baleen in the event he is released, to stop using the Internet and to have no contact with minors,
including his nephews. He was also ordered to avoid employment at businesses serving minors.
John Kolbisen, owner and CEO of La Petite Baleen Inc., said last week that Hodges, who started working at the swim school in September 2015, had passed a 50-state criminal background check that included fingerprinting.
He said the company was "shocked and horrified" by the charges, and terminated Hodges immediately.
Kolbisen said he is not aware of any evidence that the charges involve any La Petite Baleen students.
Hodges is due back in court on May 10 for a pre-hearing conference.