Foster City considering installing license plate readers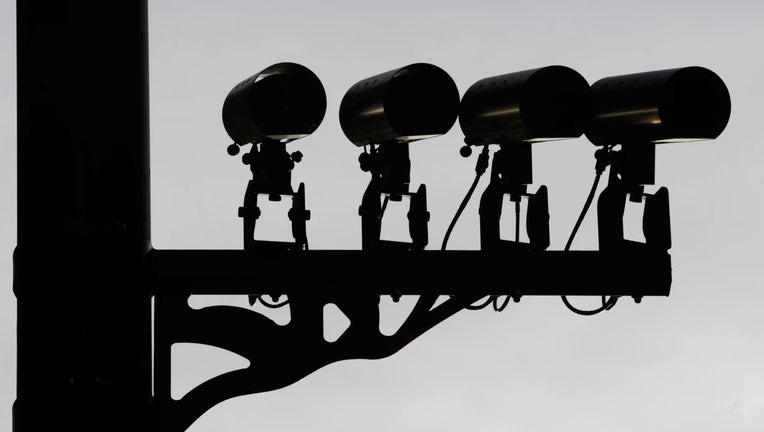 article
FOSTER CITY, Calif. - Foster City is looking for ways to reduce crime with license plate readers.
On Monday, the City Council will consider approving an agreement to install 20 automated license-plate readers to reduce crime, help find stolen vehicles and boost the chances of locating witnesses and victims of violent crimes.
If approved, the license plate readers would be installed in May. 
City leaders say that due to the limited routes of ingress and egress within Foster City, the cameras can be effectively placed in strategic locations to monitor all vehicles entering and leaving the city. 
The council is considering installing the cameras at a time when crime is up in Foster City. 
Between 2016 and 2019, thefts from vehicles spiked 77 percent and residential burglaries increased by 88 percent, according to a city staff report. Auto thefts nearly doubled between 2019 and 2020. 
City leaders say Foster City is particularly vulnerable to crime because it's at the intersection of major freeways, which provides criminals with easy access to the neighborhoods. Officials also say that because many neighboring cities already have the cameras, Foster City may be a more inviting target for criminals. 
Foster City officials also point to the placement of cameras in other cities in helping solve crimes. 
Atherton recently installed cameras that helped police solve an armed robbery and attempted murder of a city resident last month. Atherton police have also recovered several stolen vehicles, arrested a suspect wanted in a felony hit and run collision, and have arrested several wanted and dangerous felons.
Menlo Park police say the cameras in their city routinely help them locate stolen vehicles and have helped reduce shootings in the Belle Haven district. Police in Redwood City and Piedmont also report that the cameras routinely help them solve crimes. 
The cost of the cameras would be roughly $13,000 for the months of May and June followed by a $50,000 payment for the next year.
The City Council meets at 6:30 p.m. Monday.