Freeze warning issued for many parts of the Bay Area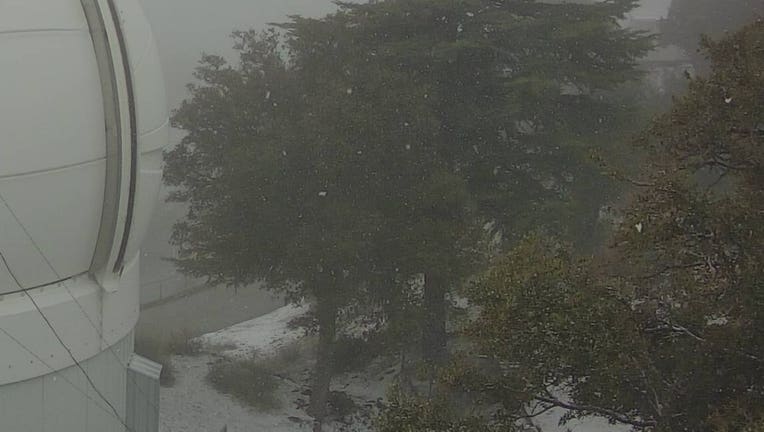 article
SAN FRANCISCO - Bay Area residents were being warned that freezing temperatures were returning this week with cold weather advisories being issued for many areas. 
The National Weather Service (NWS) San Francisco Bay Area office on Tuesday posted an urgent weather message, saying sub-freezing temperatures as low as 29 degrees were expected in the North Bay interior valleys, the Santa Clara Valley and the East Bay Hills, as well as other areas including the Monterey, Carmel, and Salinas valleys. 
The forecast prompted a freeze warning for early Wednesday morning from 2 a.m. to 9 a.m., and a freeze watch was set to go in effect from Wednesday night through Thursday morning. 
The weather service also issued a frost advisory for Wednesday morning in areas including the Marin coastal range, the coastal North Bay, Point Reyes National Seashore, the East Bay interior valleys and the Santa Cruz Mountains. 
Those regions were expected to see temperatures drop to as low as 32 degrees, resulting in frost formation. 
SEE ALSO: Federal Disaster Relief Center opens in San Mateo County
The advisories were issued as rain and hail were reported in parts of the Bay Area on Tuesday, and powerful winds led to a gale warning in coastal regions. 
There was also snow in higher elevations of Santa Clara County. The NWS shared a photo of the University of California's Lick Observatory on Mt. Hamilton getting a dusting. 
The weather agency advised people to take precautions and to be prepared for the severe conditions, saying, "These temperatures are hazardous to unsheltered populations. Protect people, pets, plants, and pipes from the cold!"