Fremont man arrested for domestic violence, arson following brush fire that burned near homes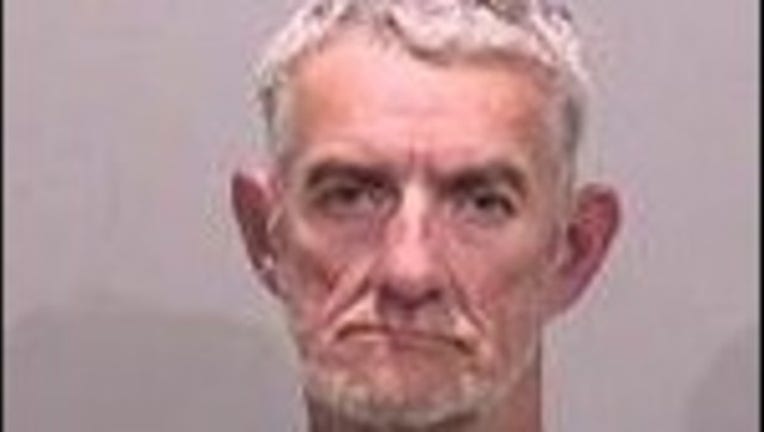 FREMONT, Calif. (KTVU) - A 58-year-old Fremont man was arrested on charges of domestic violence and arson connected to a June 30 brush fire in Fremont.
The fire happened in the area of Mowry Ave and Mission Blvd shortly before 10 a.m. 
According to a statement from Fremont police, a patrol officer was flagged down by a pedestrian regarding a brush fire.
The officer located a small brush fire emerging from an open field near Overacker Ave, just south of Mowry Ave. Fremont fire dept. was notified and responded.
Upon arrival, Fremont fire dept. found a homeless encampment had caught fire.
The fire threatened several homes in the area prompting an evacuation.
Investigating officers determined Jeffrey Wells, 58, a Fremont transient, battered his girlfriend, threatened to kill her, then told her he was going to set fire to their encampment and destroy their property.
Following the fire, officers responded to multiple locations Wells was known to frequent.
Despite several searches by police, including the use of drones, Wells was not located for several days.
On July 9, Wells was located by Fremont patrol officers and booked into the Fremont jail on charges of arson, inflicting corporal injury, criminal threats, and a probation violation.
Anyone with information about this incident is asked to contact police at (510) 790-6900, or by email at TMacdonald@fremont.gov. Anonymous tips can be texted to 888-777 by texting Tip FremontPD followed by your short message.