Fremont woman killed on I-880 may have been the victim of armed robbery
FREMONT, Calif. - The parents of a young woman from Fremont killed on Interstate 880 said her death resulted from a senseless crime. 
California Highway Patrol said she may have been the victim of an armed robbery on the freeway before she was struck by a passing car. 
It's been more than two months since 20-year-old Diamond Ki'iLani Sysco was killed. But for her parents, their recollection of what happened that night was crystal clear. 
They said they won't give up on getting to the bottom of what happened and finding those responsible for her death.
"We want the truth to be known we want justice for all," said a family friend in the Fremont home of Chasity Sisco and Joseph Martinez as they prayed for justice and answers in the death of their daughter. 
"It's just sad. It's just said, said Martinez, her dad.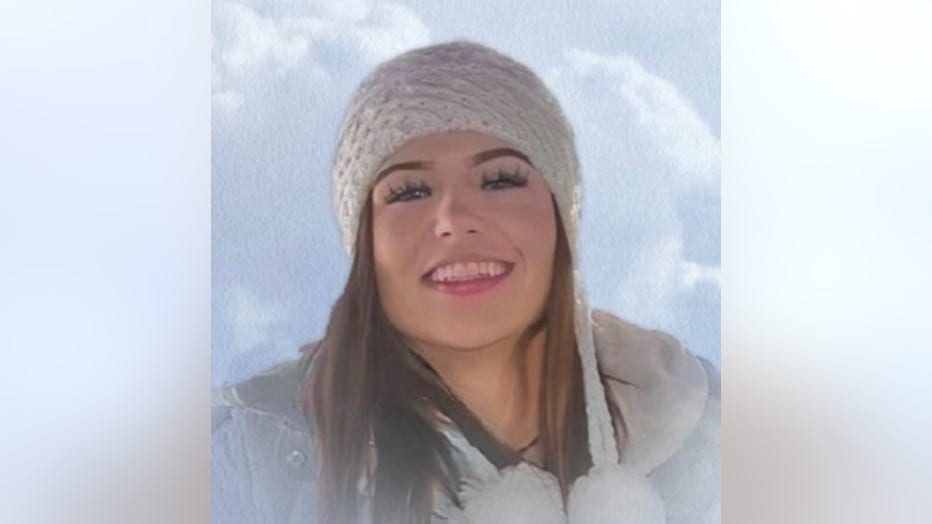 Diamond Ki'ialani Sysco may have been the victim of an armed robbery on the freeway before she was struck by a passing car, CHP said.
The couple is coping with sadness and anger over what happened to Diamond.
Around 10 p.m. on the night of Jan. 12, mom said she received a frantic phone call from Diamond who had just left their family home with a male friend who was driving a white van.  
"My daughter was screaming as I hit the button. Mom, we got robbed at gunpoint. I was flabbergasted," Sisco said she rushed to help her daughter who was on I-880 near the Dixon Landing Road exit. 
Sisco shared with KTVU photos she took at the scene.   
She said when she arrived, her daughter was dead on the shoulder of the road.   
According to Sisco, CHP told her Diamond's friend said they had taken a plastic green kid alert sign from a neighborhood street. 
On the freeway, the friend said a driver in a black four-door sedan cut them off and forced them to come to a full stop in the fast lane.
The driver got out with a gun, ordered Diamond's friend out of the van, took the keys from the ignition and the plastic sign. The driver then took off, leaving Diamond and her friend stranded. It was while they were waiting on the side of the freeway that Diamond was struck by a Prius.
"Whoever did this, whoever took the keys, they're liable for my daughter's death," said Sisco.
CHP's lead investigator said he's working on leads and has not yet identified the driver of the black car. He said he's trying to corroborate the account of what happened and that it's a tough case to prove.
Diamond is a graduate of Fremont Police Department's explorer program. Her mom said Diamond had planned to attend college and become a forensic scientist.
ALSO: Mom dies, 2 boys injured after Hercules police chase stolen car suspect
Sisco showed a KTVU crew Diamond's bedroom which she plans to keep intact. 
"Think about what it's like to sit in my shoes." she said. "It was totally a pointless killing."
The family and CHP are asking anyone who has information to contact investigators at 1-707-917-4491. They're hoping for tips from people who might have seen what happened on the night of Jan. 12 from 9 p.m. to 10:15 p.m.
Amber Lee is a reporter with KTVU. Email Amber at Amber.Lee@Fox.com or text/leave message at 510-599-3922. Follow her on Facebook @AmberKTVU,  Instagram @AmberKTVU  or Twitter @Amber KTVU