Friend of slain baker Jen Angel brutally attacked in Berkeley robbery
BERKELEY, Calif. - A friend of slain Oakland baker Jen Angel was violently attacked during a robbery over the weekend in Berkeley.
Police said two teenage girls attacked the woman as she walked near Sacramento and Derby streets at around 5:10 p.m. Sunday. The victim was not publicly identified but friends told the San Francisco Standard that she was headed to a memorial for Angel at Lake Merritt when she was assaulted.
The suspects, described as 13-15 year-old females with thin builds, pulled the woman to the ground as they kicked and stomped her head, officials said. They stole her purse and cellphone, then hopped in a getaway car allegedly driven by a man in his 20s. 
The woman was taken to the hospital where she was treated for numerous cuts to her face and body, and a swollen-shut eye, police said.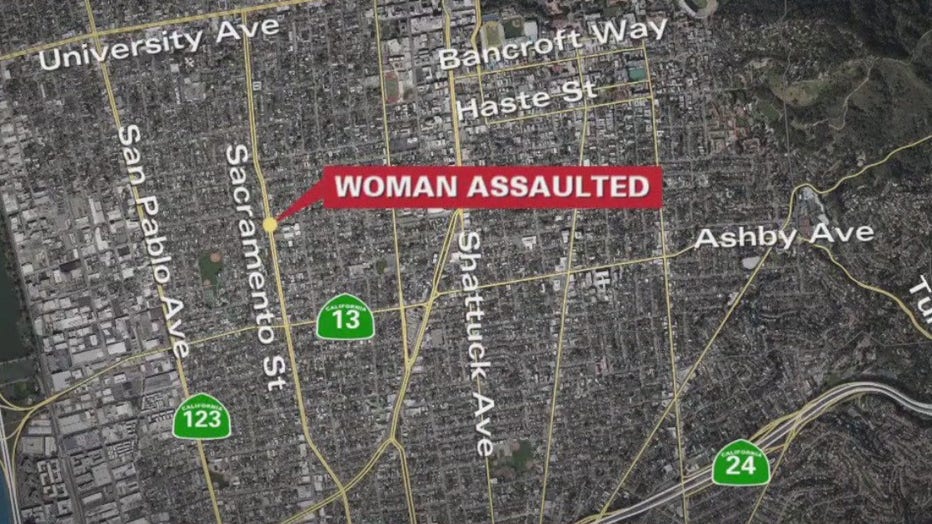 Angel was killed in a robbery last February in Oakland. The 48-year-old was sitting in her car at Wells Fargo Bank when someone broke into her car and stole items. She was dragged by the suspect's getaway car when she tried to fight for her belongings, and suffered severe head trauma. 
More than 500 people gathered near Lake Merritt for Angel's memorial Sunday. There was music, art installations, a potluck dessert buffet and a candlelight sunset ceremony, according to organizers.
Loved ones of Angel said she believed in restorative justice, and that she believed in leading with love, not resorting to vengeance and inflicting more harm.
"We know Jen would not want to continue the cycle of harm by bringing state-sanctioned violence to those involved in her death or to other members of Oakland's community," they wrote in a statement. "As a long-time social movement activist and anarchist, Jen did not believe in state violence, carceral punishment, or incarceration as an effective or just solution to social violence and inequity."
ALSO: Oakland baker, who was on life support after robbery, dies
Oakland police have not reported any arrests in Angel's death.
Berkeley police said they are continuing to investigate Sunday's robbery, and have not announced any arrests.