Oakland baker, who was on life support after robbery, dies
OAKLAND, Calif. - A beloved Oakland baker, who was on life support after being robbed this week, has died friends and family say. 
Jen Angel was the proud owner of Angel Cakes, a community-based bakery she founded in 2008 on 5th Street. In a statement, friends and family said she died Thursday evening at 5:48 p.m.
Police said Angel was robbed Monday afternoon near Wells Fargo Bank. Someone broke into her car while she was sitting there and stole items. She got out of her car and tried to get the items back, but the suspects drove off. During this transaction of events, Angel was reportedly dragged. She was taken to the hospital with head injuries. 
"It is with a heavy heart that we announce that Oakland baker, small business owner, social justice activist, and community member Jen Angel has been medically declared to have lost all brain function and will not regain consciousness," the statement read. The statement thanked those who fought to preserve her life.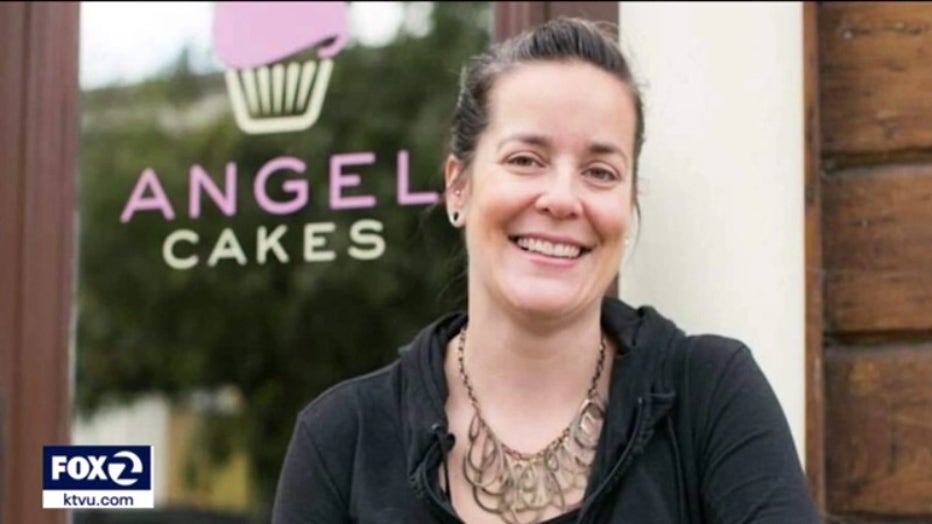 They also indicate she did not believe in "state violence, carceral punishment, or incarceration." Angel was an activist who was rooted in building community. 
The bakery will remain open with support from Angel's estate, the statement read. They ask those who want to support the bakery to buy gift certificates and to continue their patronage. 
Angel's organs will be donated for medical use. 
"If the Oakland Police Department does make an arrest in this case, the family is committed to pursuing all available alternatives to traditional prosecution, such as restorative justice," the statement read. 
No arrests have been made in what is now a homicide investigation. 
Oakland Crimestoppers' reward has reached $10,000 for information that helps solve this case, OPD said on Friday.