Gas stove ban 'on the table' for federal agency: reports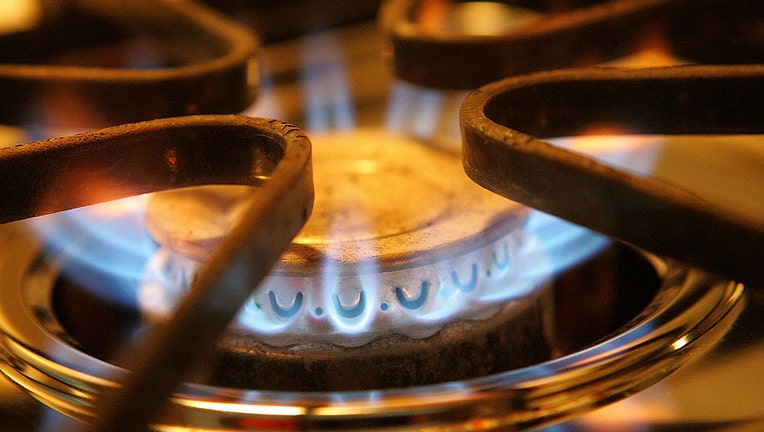 article
The U.S. Consumer Product Safety Commission is considering a ban on gas stoves as concerns surrounding indoor air pollutants from the appliances continue to rise, according to reports.
Bloomberg reported that the agency plans to act on the appliances because the pollutants can cause respiratory and health issues.
"This is a hidden hazard," agency commissioner Richard Trumka Jr. told Bloomberg. "Any option is on the table. Products that can't be made safe can be banned." 
Roughly 35% of homes in the U.S. have gas stoves that, according to reports, release carbon monoxide, nitrogen dioxide and other matter that the World Health Organization and EPA deemed unsafe because they can potentially cause cardiovascular problems, cancer and other health conditions.
US GOVERNMENT SAYS ALL AMERICANS WILL PAY MUCH MORE FOR NATURAL GAS THIS WINTER
After testing gas ranges and finding elevated levels of nitrogen gases, Consumer Reports strongly advised people to consider buying electric ranges rather than gas.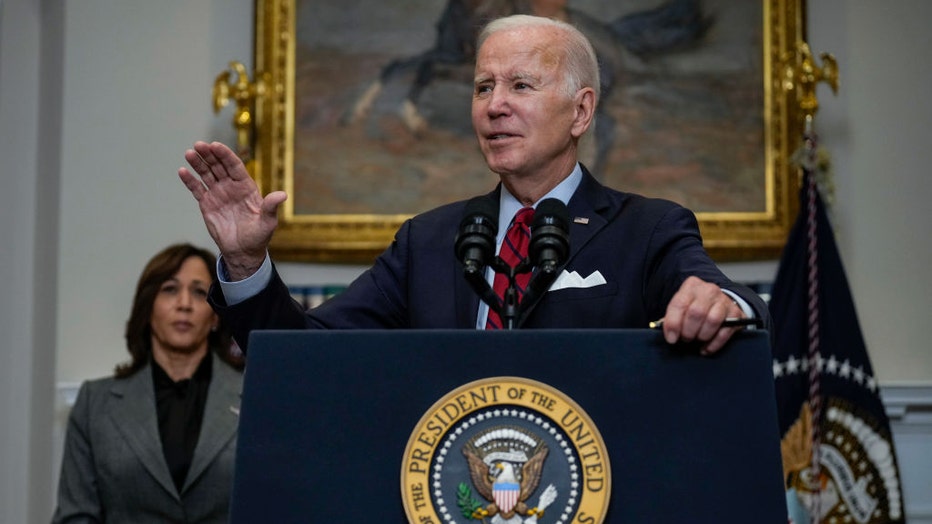 (L-R) Vice President Kamala Harris looks on as U.S. President Joe Biden delivers remarks about border security policies in the Roosevelt Room in the White House on January 5, 2023 in Washington, DC. (Drew Angerer/Getty Images)
Federal lawmakers like Sen. Cory Booker, D-N.J., and Rep. Don Beyer, D-Va., sent a letter to the agency in December, requesting the consideration of warning labels, range hoods and performance standards, Bloomberg reported.
STATES ATTEMPT TO HELP AMERICANS FACING RISING ENERGY COSTS
Policymakers at the state and local levels are also pushing to get rid of gas appliances and exchange them for electric to reduce the use of fossil fuels.
Ann Arbor, Michigan, for instance, adopted the A2Zero plan in June 2020, calling on residents to buy electric vehicles, install solar panels and rely less on fossil fuels.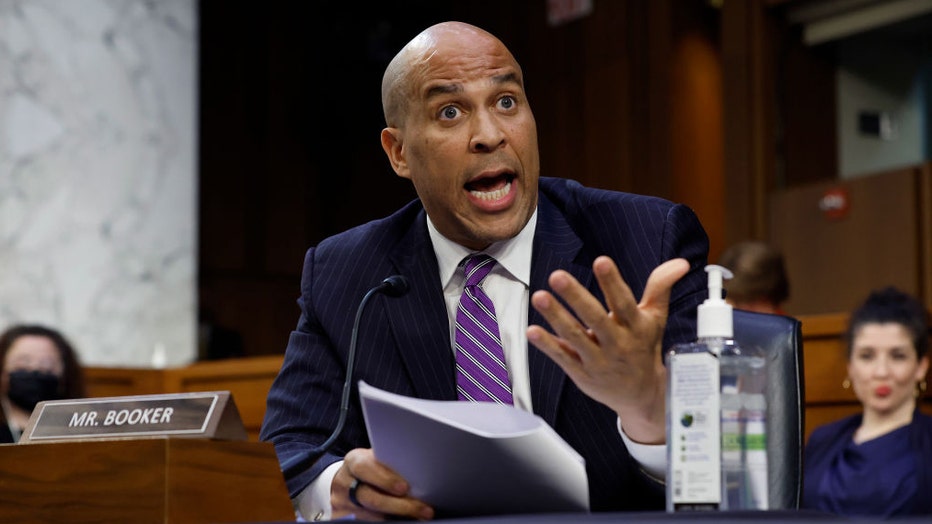 Sen. Cory Booker (D-NJ) questions U.S. Supreme Court nominee Judge Ketanji Brown Jackson during her confirmation hearing on March 22, 2022 in Washington, DC. (Chip Somodevilla/Getty Images)
But it is not that simple for some, including Ann Arbor Mayor Christopher Taylor, a Democrat, who served the mayor of the city since 2014.
ENERGY WATCHDOG FINDS FOSSIL FUEL PLANT SHUTDOWNS CREATING LONG-TERM VULNERABILITIES TO US ELECTRIC GRID
In October, Taylor installed a new gas line and gas-powered fireplace in his home, despite pushes by the city to phase out fossil fuel usage and boost electrification.
For those who want to convert their gas ranges to electric, the Inflation Reduction Act signed in August offers rebates up to $840 for the purchase of new electric ranges. The inclusion was part of about $4.5 billion earmarked for helping low-to-moderate-income households electrify their homes.
Trumka told Bloomberg that the commission could issue a proposal on the matter as early as this year, but that would be "on the quick side."
"There is this misconception that if you want to do fine-dining kind of cooking it has to be done on gas," the commissioner said. "It's a carefully manicured myth."