Giants extend contracts of Bochy, Sabean through 2019 season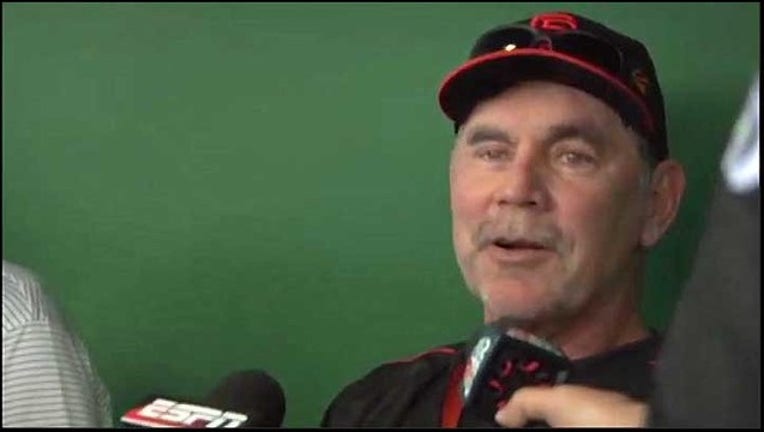 article
SAN FRANCISCO (AP) -- The San Francisco Giants have extended the contracts of manager Bruce Bochy and baseball operations leader Brian Sabean through the 2019 season.
The Giants also announced Friday that Sabean, the longest-tenured general manager in the majors, has been promoted to executive vice president of baseball operations. 
In addition, the team promoted vice president and assistant GM Bobby Evans to senior vice president and general manager and named Jeremy Shelley vice president and assistant general manager of pro scouting and player evaluation.
Shelley joins John Barr and Dick Tidrow as assistant general managers.
Giants President and CEO Larry Baer says retaining Bochy and Sabean long-term was his top priority this offseason. He says the two are the foundation of three World Series champions and signify the franchise's strength and stability.