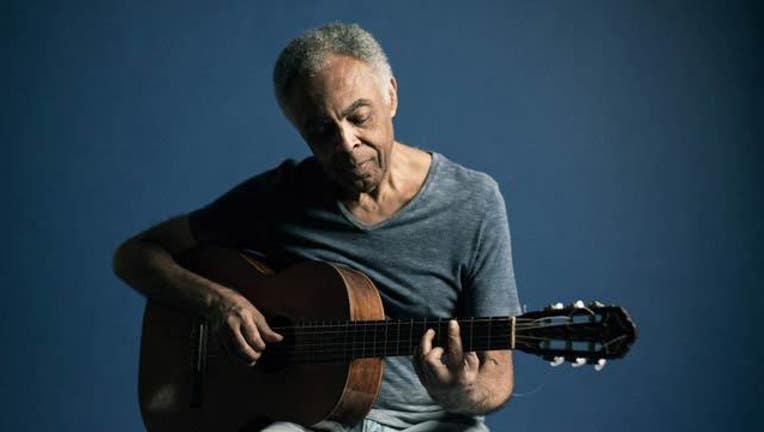 article
A living legend of Brazilian music, Gilberto Gil is an extraordinary artist who has enjoyed a remarkably storied, adventurous career spanning over five decades. Initially cast as an improvisational experimentalist, he was soon heralded as a musical revolutionary whose lyric sensibility and eclectic, global grooves would become a worldwide phenomenon.
A brilliant songwriter and tireless innovator, Gil was one of the integral figures of the Tropicalia movement which combined traditional Brazilian styles with diverse and radical international influences. A mysterious, sophisticated blend capable of incorporating anything from electric guitars and psychedelic rock to allusive, modernist poetry, Dadaist imagery, and American pop, the movement also included fellow songwriters Caetano Veloso and Tom Ze, vocal talent Gal Costa and and the group Os Mutantes.
The self-described "cultural cannibalism" of the Tropicálistas would eventually become the foundation for popular music in Brazil while exerting influence on adventurous musicians the world over. The movement coincided with the formation of a military regime, which jailed Gil and Veloso for several months in 1968 prior to ultimately exiling the songwriters.
While the imprisonment almost shattered Veloso (as he discussed in his compelling autobiography 'Tropical Truth'), Gil turned the ordeal into a catalyst for positive self-transformation. Taking up yoga and a macrobiotic diet, the songwriter emerged a stronger, more enlightened artist. After returning to his native land in 1972, Gil mined both his African roots and regional Brazilian music to build a remarkable body of work that echoes the humanist politics and irresistible grooves of global kindred spirits Stevie Wonder, Bob Marley, and Nigerian firebrand Fela Kuti.
Several decades into his remarkable career, the man who was once jailed and exiled at the hands of the Brazilian military dictatorship served under President Luiz Inácio Lula da Silva as the nation's Minister of Culture. Despite a busy schedule packed with official duties, Gil manages to maintain his musical career. While he toured the states with a stunning solo acoustic show in 2006, this time the songwriter returns to the Bay Area to play tunes from his latest album Gilberto's Samba. Paying tribute to the songs of Joao Gilberto, Tom Jobim, and other important Brazilian songwriters, Gil will be accompanied by son and guitarist Bem Gil, percussionist Domenico Lancelotti and accordion player Mestrinho.
Gilberto Gil

Wednesday, April 15, 7:30 p.m. $35-$55
Rio Theatre in Santa Cruz

Thursday, April 16, 8 p.m. $30-$85
Davies Symphony Hall Hall