GoDaddy shares debut with jump following high pricing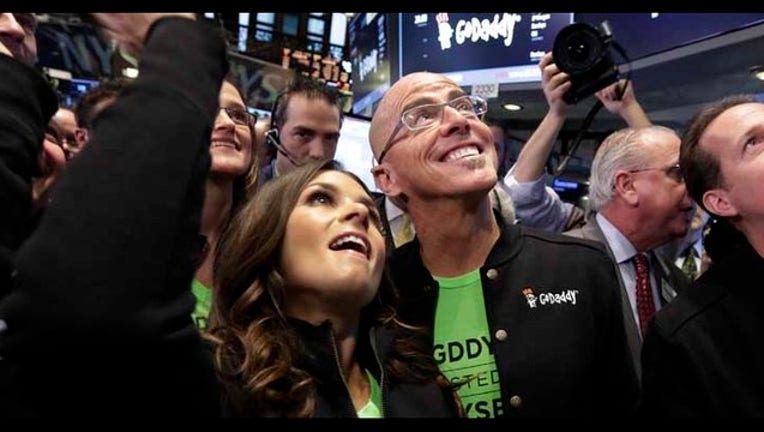 article
NEW YORK (AP) — GoDaddy shares are jumping in their market debut after the Web hosting company known for racy TV commercials priced its initial public offering above expectations.
The stock rose $6.15, or 31 percent, to $26.06 in morning trading, well above the IPO price of $20 per share. That marked an increase from the prior high estimate of $19 per share.
Overall, the Scottsdale, Arizona, company is offering 23 million shares and hopes to raise up to $460 million in the offering.
Underwriters have a 30-day option to buy up to 3 million more shares. The lead underwriters are Morgan Stanley & Co., J.P. Morgan Securities LLC and Citigroup Global Markets Inc.
GoDaddy Inc. says it's the largest provider of Web domains and has about 13 million customers. It posted a net loss of $143.3 million in 2014, though its revenue grew 23 percent to $1.4 billion.