Good Samaritan risks death to fight Concord fire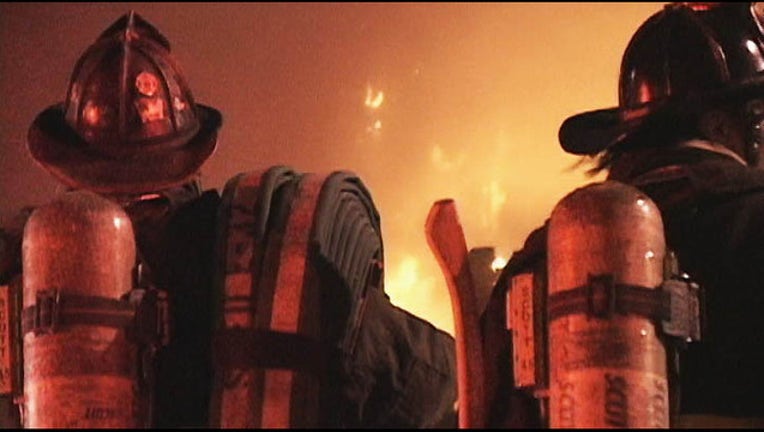 article
CONCORD, Calif. (KTVU and wires) -- Two people were hospitalized following a kitchen fire at a Concord apartment complex Sunday afternoon including a Good Samaritan who nearly gave his life trying to put it out, a fire official said.
Fire crews responded shortly before 4 p.m. to several reports of a fire in the 5400 block of Kirkwood Drive, Contra Costa County Fire Protection District Capt. George Laing said.
Laing said a man smelled smoke in a neighboring apartment and was going door-to-door to find the source when he saw that his neighbor's cooking top was burning.
The man located a portable fire extinguisher and tried to douse the blaze but the flames kept coming.
The man ran out of the apartment and found another fire extinguisher, and then another, until he had used five separate portable fire extinguishers in an effort to put out the blaze.
After the fifth fire extinguisher, Laing said the man began experiencing cardiac distress. He ran outside of the building and collapsed just as police and emergency medical crews were arriving.
First responders were able to use an automatic external defibrillator to revive the man and then medical crews transported him to the hospital, Laing said.
"This good Samaritan nearly paid with his life but they brought him back and saved him," Laing said.
An elderly woman in the apartment where the fire broke out suffered minor burns and Laing said she was also transported to the hospital.
The fire was limited to the kitchen area, Laing said.
He said he didn't know why the fire extinguishers failed to quash the flames, but said they could have been used incorrectly or there could have been other flammable materials fueling the fire.
"There was a great deal of material in the apartment, some of which was too close to the cooking surface," Laing said.
He said it's imperative for people to get out of burning buildings, rather than try to extinguish a fire themselves.
The fire damage to the kitchen was minimal, but Laing said he wasn't sure whether the apartment was habitable.