Goshen massacre: Sheriff calls on Newsom to reinstate death penalty for suspected 'baby killers'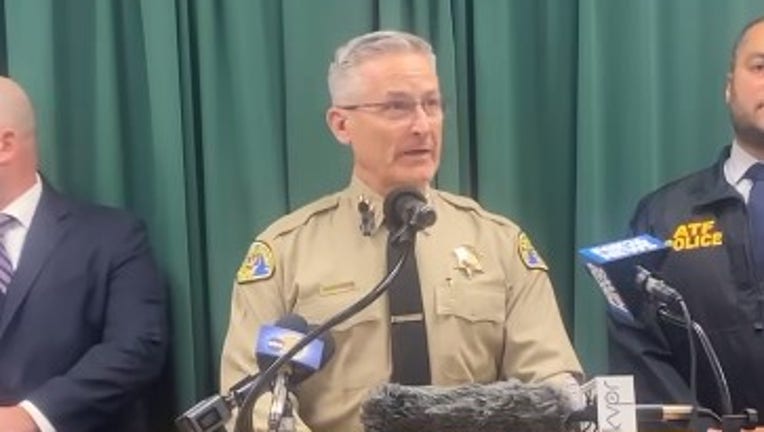 article
GOSHEN, Calif. - Tulare County Sheriff Mike Boudreaux has called on Gov. Gavin Newsom to reinstate the death penalty for the suspects in the Goshen massacre.
The shooters are still at large, the Sheriff said during a press conference Monday, and added that they are close to bringing these "baby killers" to justice.
Six people — including a 16-year-old mother and her 10-month-old baby — were killed in the Jan. 16 massacre.
"This should be a death penalty case," the Sheriff said, adding that Newsom should lift the ban.
Sheriff Boudreaux also showed a map system of the drug trafficking active in the state, reiterating that it was a cartel-style execution connected with known gangs in Central California.
"We have two identified cartels operating up and down the state of California," said Sheriff Boudreaux showing active drug trafficking throughout the state. He said the cartels and gangs work closely together, and they are getting close to finding the killers in this case.
Search for suspects in California 'massacre' of 6 continues
Sheriff Boudreaux said they will likely hold a second press conference this week with an update. He also announced an increase in the reward to $20,100 for information about the suspects.