Grieving mom continues pumping, donates breast milk to babies in need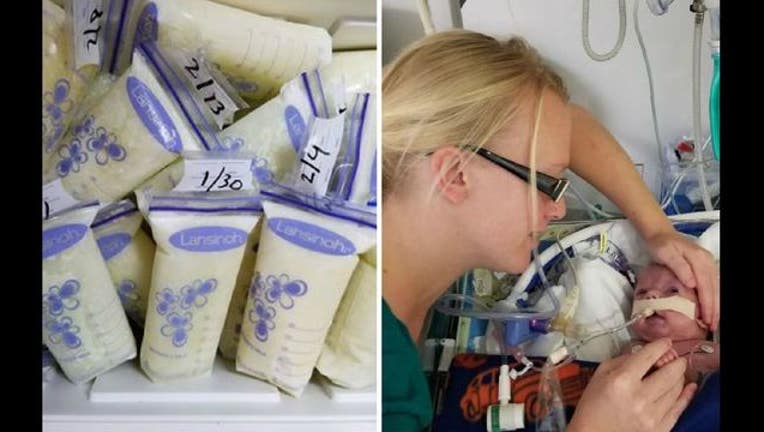 article
A grieving Utah mother is helping other babies in need. 
Nicura Thompson gave birth to her fourth child, a baby boy named Colton. When she has pregnant she learned Colton had seven different heart defects. 
According to Fox 13 Salt Lake City, he was diagnosed with DiGeorge Syndrome which is a rare immune disorder. 
Sadly, Colton died on December 2nd - six weeks after he was born. 
Thompson decided to do what she could to do something positive as she mourned the loss of her son. She decided to continue to pump her breast milk.
According to the report, Thompson has donated 4,000 ounces with a goal of donating 5,000. 
"This is going to be a life-long thing for me and the only way I can go on is knowing I'm doing something good in his name," Thompson told Fox 13.