What did Gwyneth Paltrow whisper to Terry Sanderson after the ski trial verdict?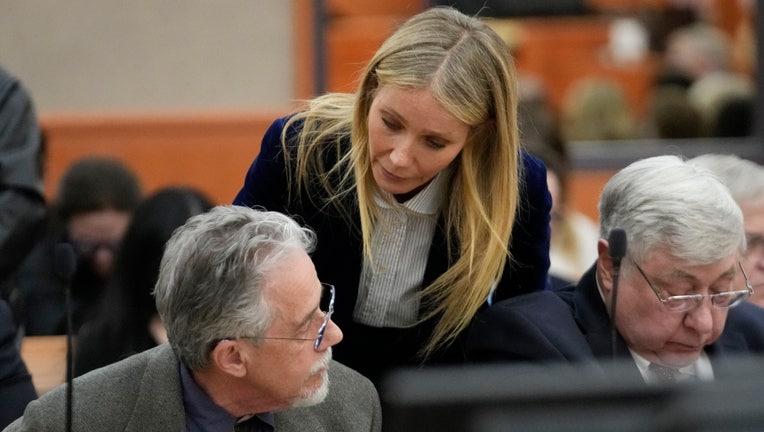 article
PARK CITY, Utah - As Gwyneth Paltrow left a Utah courtroom Thursday, she touched the shoulder of the man who sued her and whispered something in his ear.
"I wish you well," she told Terry Sanderson, the 76-year-old retired optometrist who sued Paltrow over injuries he sustained when the two crashed on a beginner run at a posh Utah ski resort in 2016.
"Thank you, dear," he reportedly responded.
READ MORE: Gwyneth Paltrow ski crash trial: biggest bombshells
The exchange came just moments after Paltrow won her highly publicized court battle –  a jury decided Thursday that the actor wasn't at fault for the crash.
Paltrow looked to her attorneys with a pursed-lips smile when the judge read the eight-member jury's verdict in the Park City courtroom. Sanderson sued Paltrow for more than $300,000.
A jury awarded Paltrow $1 — a symbolic amount she asked for in order to show it wasn't about money — and delivered her the vindication she sought when she opted to take it to trial rather than settle out of court.
The attorney fees she asked for in her countersuit were not included in the verdict, leaving the bulk of the final award for the Park City judge to decide.
Paltrow thanked the judge and jury for their work.
"I felt that acquiescing to a false claim compromised my integrity," Paltrow said in a statement released by her representatives that she also posted as an Instagram story for her 8.3 million followers.
Paltrow's attorney, Steve Owens, added in a statement he read outside court that "Gwyneth has a history of advocating for what she believes in – this situation was no different and she will continue to stand up for what is right."
Worldwide audiences followed the celebrity trial as if it were episodic television. Viewers scrutinized both Paltrow and Sanderson's motives while attorneys directed questions to witnesses that often had less to do with the collision and more to do with their clients' reputations.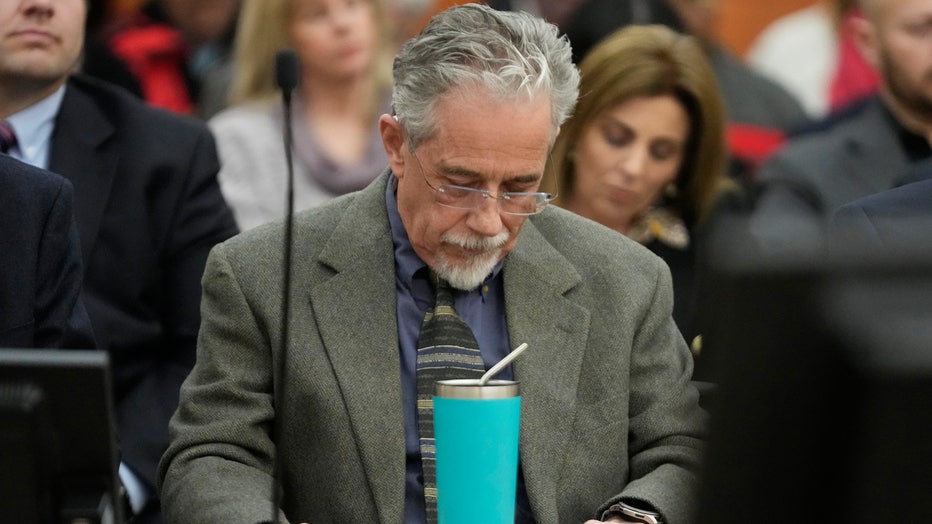 Retired optometrist Terry Sanderson listens to the verdict announced in his $300,000 lawsuit against actor Gwyneth Paltrow over a skiing accident on March 30, 2023, in Park City, Utah. (Photo by Rick Bowmer-Pool/Getty Images)
Sanderson, 76, broke four ribs and sustained a concussion after the two tumbled down the slope, with Paltrow landing on top of him.
Paltrow's defense team represented Sanderson as an angry, aging and unsympathetic man who had over the years become "obsessed" with his lawsuit against Paltrow. They argued that Paltrow wasn't at fault in the crash and also said, regardless of blame, that Sanderson was overstating the extent of his injuries.
READ MORE: Gwyneth Paltrow insists Utah ski collision wasn't her fault
Addressing reporters after the verdict, Sanderson questioned whether the lawsuit was worth it and said he believed that people tend to naturally trust celebrities like Paltrow.
"You get some assumed credibility from being a famous person," Sanderson said. "Really, who wants to take on a celebrity?"
The Associated Press contributed to this report.