Hayward officer talks suicidal man off parking garage, offers pizza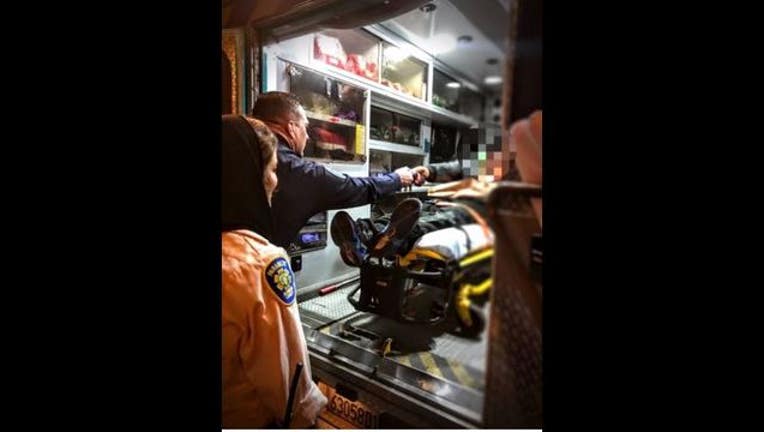 A Hayward police officer helped save a man who was threatening to kill himself.  
According to the Hayward Police Department's Facebook page, the police department received a call about a man who was standing on top of a parking garage, threatening to jump off. 
According to the Hayward Police Department, "All our officers are trained in crisis negotiation techniques and try to deescalate every situation they encounter. Sometimes we become creative in our conversations."
After talking with the man for a few minutes, Officer Micah Brawley offered to buy the man a slice of pizza and a soda if he agreed to come down. 
The man agreed to get off the ledge and Brawley bout the man a pizza and a Coke to send with the man on his ride to the hospital. 
The man would be given the resources he needs at the hospital, according to the Hayward Police Department.