Hillside grass fire threatens homes in San Jose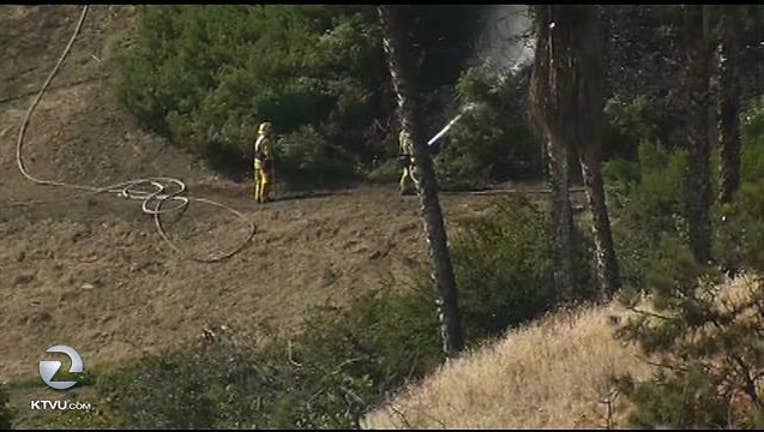 article
Around 2:45 p.m., fire crews responded to a report of a grass fire in the area of Chula Vista Drive and Alum Rock Avenue, fire Capt. Barry Ehlers said.
About 50 to 70 firefighters responded to the scene where the blaze threatened a dozen homes on a hillside near the San Jose Country Club, Ehlers said.
Cal Fire assisted in knocking down the fire by dispatching personnel to the scene and deploying a fixed-wing airplane that dropped retardant to prevent the blaze from spreading, he said.
The fire was contained shortly after 4 p.m., he said.
Crews were able to stop the fire from burning into the dozen homes threatened by the blaze, Ehlers said.
The residences were difficult to protect because some were spread out and had large lots, he said.
It was also a challenge to access the fire because firefighters had to navigate their way through tight, winding streets in the neighborhood, according to Ehlers.
One person suffered smoke inhalation in the fire and was transported to a hospital, according to Ehlers.
No other injuries were reported.
Fire crews were concerned that the wind would contribute to the spread of the fire due to the time of day, he said.
Wind speeds remained light during the blaze and picked up once the fire was knocked down, he said.
Firefighters remained at the scene to extinguish hot spots, according to Ehlers.
Ehlers called the fire a "teaching moment" for residents in the area because some homes were surrounded by long grass that should be cleared.
Residents should remove brush and cut any tree branches touching their homes, Ehlers said.