Holocaust survivor, fighter, nurse dies in California at age 93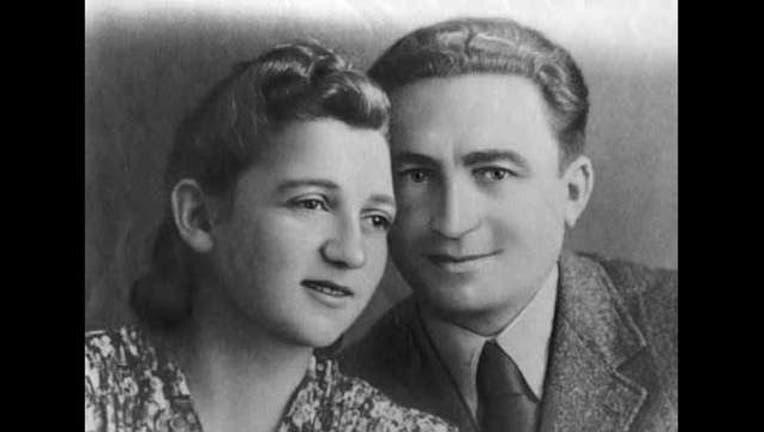 Sonia Orbuch, who survived the Holocaust as a teenager in eastern Europe by joining a resistance group that was sabotaging the Nazis and who was known as a "nurse in the woods," has died. She was 93.
Orbuch died Sept. 30 at her home in Corte Madera, Calif.
"The outpouring after her death has been overwhelming," said Sheri Rosenblum, director of development and outreach for the San Francisco-based Jewish Partisan Educational Foundation, which Orbuch helped found. A partisan is a member of an armed group formed to fight secretly against an occupying force, especially during World War II. 
In a video, Orbuch described how she didn't shower for a whole year while on the run from the Nazis. But when she joined the partisans, "it was a good life." She wanted to die as a fighter.
Orbuch's story, memorialized on several videos, has been used across the globe as educational materials for school children. An 8th grade teacher in Illinois reached out to Rosenblum after Orbuch's death to tell her that she cried upon hearing the news.
Orbuch was born Sarah Shainwald in the eastern Polish town of Luboml and was 16 when German forces took over the area in 1941 and began killing Jews. Her family fled to nearby forests and hid there for the winter. According to the foundation, she became a "nurse in the woods," often boiling bandages and caring for others in a makeshift hospital. 
By spring, they joined a group made up of Soviet soldiers and civilians who targeted Nazi troops by blowing up trains, ambushing convoys and sniping at outposts.
The group was reluctant to take in a Jewish family with no military skills, but the leaders were persuaded by Orbuch's uncle, who had been a scout in the Polish army and knew the region.
The group thought her original name sounded too Jewish, so she was renamed Sonia.
The foundation also reported that when Orbuch was on the run, sexual harassment of women was quite common. A commander's wife advised her, "You're a young girl, there are very few women in the partisans, and I would advise you to select an officer. Life will go better for you." Young Orbuch was aghast.
When a Jewish officer took an interest, she spurned his advances, and he took it out on her family by making life more difficult for them. He forced them to walk when there was room in a wagon to ride.
A friend had an idea. He offered to act as her boyfriend so other men would  leave her alone. He never made a move to touch her.
After the war, she married Isaak Orbuch and they moved to the U.S. Her husband died in 1998.
Later in life, Sonia Orbuch became an author and lecturer. In 2009, she wrote her autobiography, "Here, There Are No Sarahs," and helped found the Jewish Partisan Educational Foundation, which honors the memory of the 20,000 to 30,000 Jews who fought in resistance groups in World War II.
Orbuch is survived by her son and daughter in law Paul Orbuch and Lisa King, daughter and son-in-law Bella and Dan Whelan, granddaughter Eva Orbuch and step-granddaughter Fraya King.
The Associated Press contributed to this report.