How to maintain tree safety during California's unrelenting storms
NOVATO, Calif. - Marty Widergren woke up with a start Tuesday morning when his 80-foot oak tree toppled into his Novato home. 
"These trees can't take all this water," he said. 
A similar scenario occurred the day before in Castro Valley when a 170-foot-tall eucalyptus tree fell on Deanna Abrew's in-law unit. 
Luckily, neither of those tree falls caused human injury – unlike the redwood tree that fell a week prior, killing a 2-year-old boy in Sonoma County.
But the massive trees did smash through roofs, causing property damage and stress for the homeowners who now have to clear away the wood, the branches and leaves. 
As California's unrelenting storms pummel their way through the state, there are too many toppled trees to count, wreaking havoc for homeowners and blocking safe passage for drivers. 
Dustin Waraner, owner of Waraner Tree Experts, told KTVU that the best thing for a resident to is call a certified arborist come out to inspect their trees. It's expensive, he conceded, sometimes in the thousands of dollars. But in his opinion, it's money well spent. 
"Trees are down everywhere," he said. "There's lots of wind and lots of saturation."
It's true that many trees died during the drought when beetles ate their insides, making them prone for falling – and probably should have been removed already, Waraner said. 
But healthy trees can fall just as easily.
Green trees with lots of top-heavy weight are also just as likely to topple, Waraner said. 
"Have them addressed immediately," he said. 
Many trees are 50 years or older and have simply outgrown their foundations, he said. Any tree call fall, but eucalyptus and redwood trees are the most likely culprits to topple. 
It's also surprising to many how shallow the roots of mature trees are.  
Waraner said that the roots of big trees start to grow downward into the earth in the first couple years, but as the tree matures and gets bigger, the structural roots spread out horizontally less than three feet from the surface.
The best advice would be to have assessed the trees before the storms hit.
But now that the wet weather is here to stay, likely until Jan. 21, Waraner said if a tree falls, call an arborist immediately. 
"Mother Nature has exposed all thees unforeseen weaknesses," he said.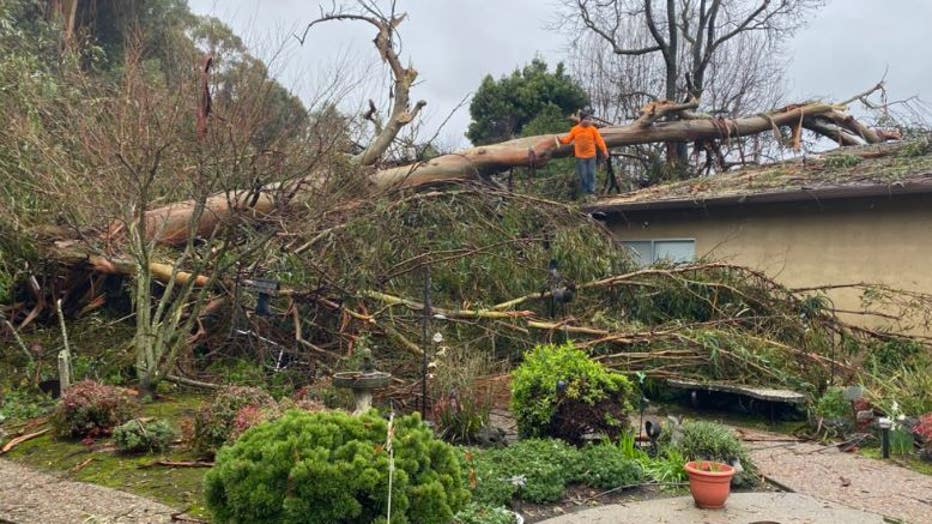 In Castro Valley, as the rains came pouring down on Monday morning, Deanna Abrew woke up to the sound of a 170-foot tall eucalyptus tree crashing onto her in-law unit. Jan. 9, 2023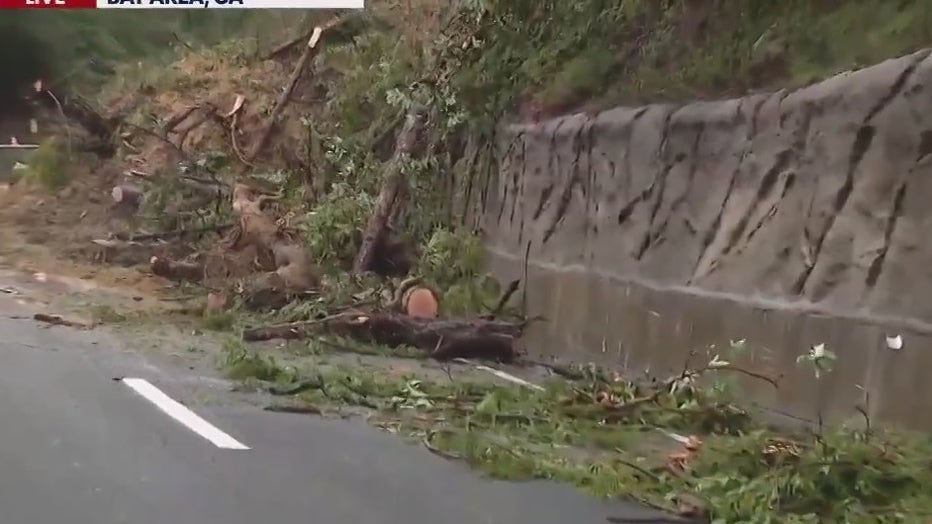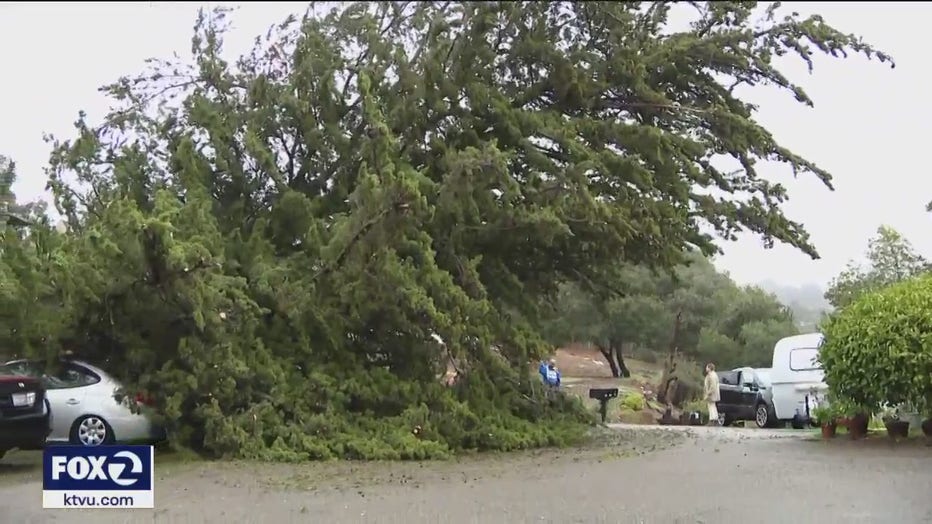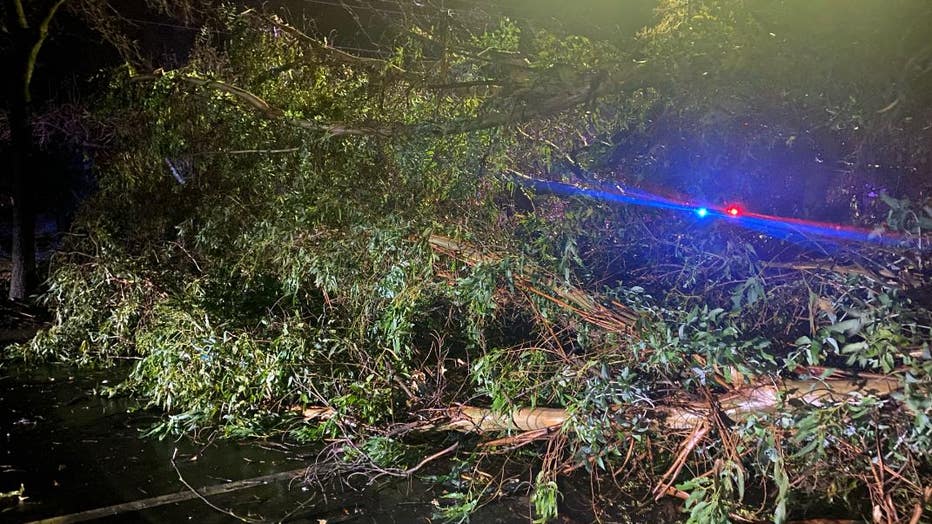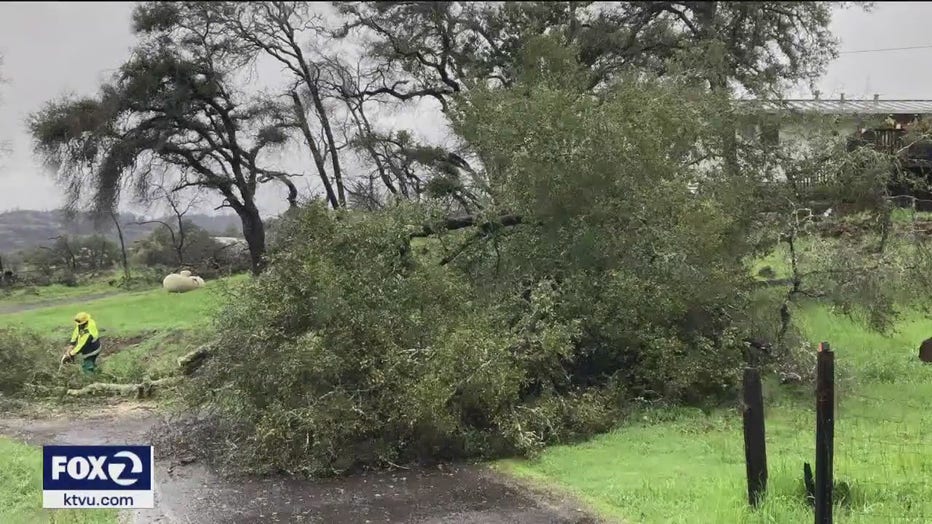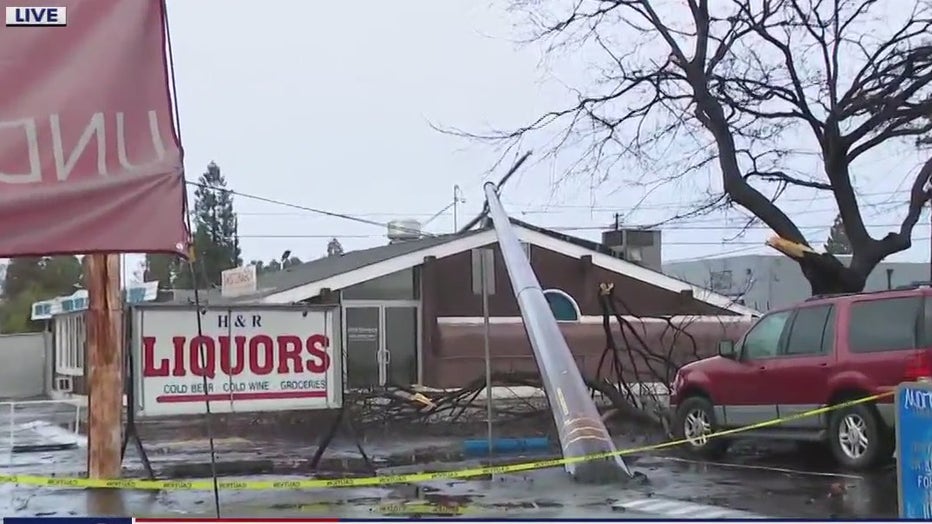 KTVU's Gasia Mikaelian, Roberta Gonzles and Allie Rasmus contributed to this report.