1 dead, 9 injured in overnight shooting at Halloween party, Indianapolis police say
INDIANAPOLIS - An overnight shooting at an Indianapolis house party left one person dead and 9 others injured, police said Sunday.
Officers who reported hearing gunshots arrived around midnight at a large party and found a crowd leaving. Police found one victim who was pronounced dead at the scene.
Nine other people, ranging in age from 16 to 22, were injured, according to police. They were all reported in stable condition. Police initially reported 8 wounded people but updated their count Sunday morning.
Indianapolis police said homicide detectives were investigating and have detained several people to "establish their involvement in this incident." Several firearms were found at the scene.
No one has been charged.
"I am frustrated and angry at the news of young people shot at a Halloween party last night," Mayor Joe Hogsett said in a statement Sunday morning. "There are far too many guns in the hands of those who have no business having them, and shocking violence is too often the result."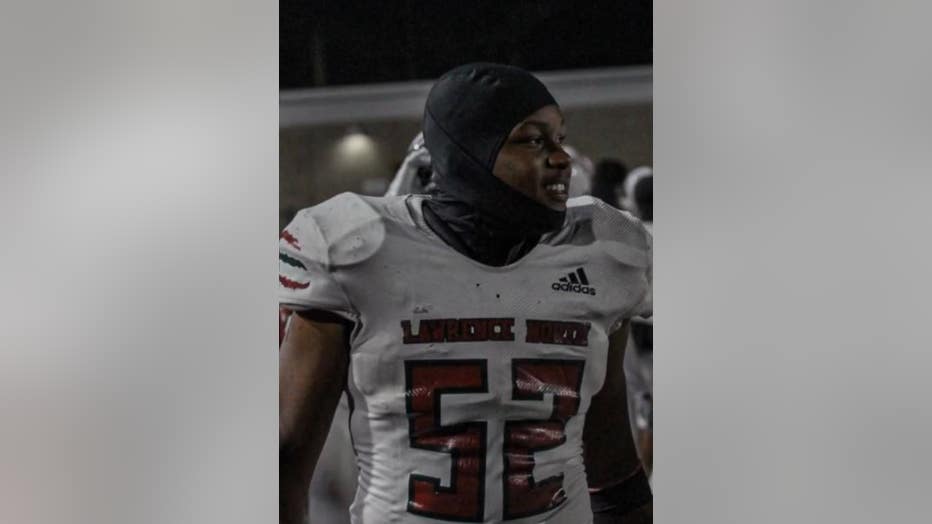 Terrell Sword, 16, is believed to be one of the victims of a mass shooting in Indianapolis.
Chicago activist Andrew Holmes spoke out Sunday saying his grandson was one of the victims. Terrell Sword, 16, of Indianapolis, went to the Halloween Party with some of his football friend, according to Holmes. 
Sword's father was hesitant about letting him go, but decided he should be with his friends. Sword was in surgery Sunday morning, the extent of his injuries are unknown.
The boy's mother and Holmes' daughter, Tamara Sword, was killed in a shootout between rival rappers in Indianapolis in 2015. 
The Fox 32 Digital Staff contributed to this report.