International conference of park workers heads to Bay Area for inspiration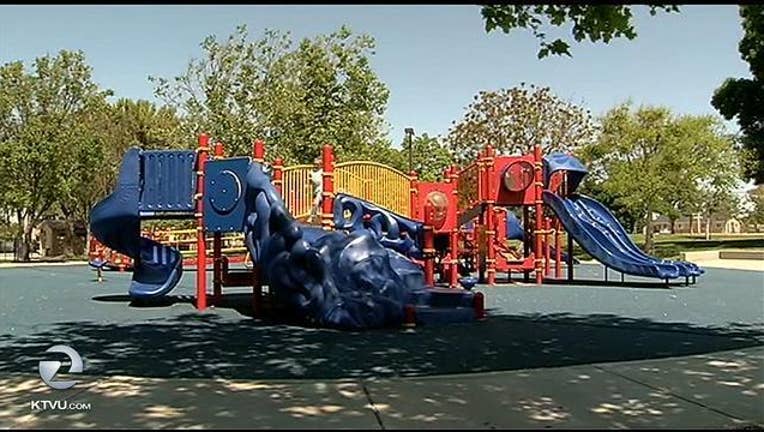 article
SAN FRANCISCO (KTVU) - It's a resource many people take for granted, but the Bay Area has more open, municipal park space than any other metropolitan area in the country, according to organizers of the Greater Greener Conference, an international conference of park workers, advocates and activists.
The conference took place in San Francisco this week and included more than 1,000 attendees, from more than 200 countries.
Sabina Ali came from Toronto to attend the conference. She founded a neighborhood revitalization committee in her neighborhood of Thorncliffe Park, Toronto.
Ali is originally from India, and when she moved to Toronto seven years ago, she realized her neighborhood had very little park space for its 30,000 residents and 10,000 children. She started a grassroots effort to add green space to her neighborhood.
This week, she was part of a group of 35 people from the conference, who toured FROG Park in Oakland as part of a mobile workshop for the conference.
"It's a very great learning opportunity for me because I believe parks are a meeting point for the future, they connect people from different cultures, different languages," she said. "I had to choose the workshops, and what attracted me [to FROG Park] was that this was a community initiative."
Fifteen years ago FROG Park was just an abandoned empty lot. Until a group of people in the neighborhood decided to change it. "We got donations from all sorts of businesses," FROG Park committee member and co-founder Barney Smits said. "Over 10 days, 1,300 people from the neighborhood came out and built big frog and little frog [parks]."
The City of Oakland owns the land, a neighborhood committee operates and maintains the park.
Conference workshops included tours to more than 40 parks around the Bay Area. The parks are neighborhood gems that Ali and others around the world, hope to replicate back home.