Investment firm stops paying $725M loan on 2 of San Francisco's largest downtown hotels
SAN FRANCISCO - The investment firm backing two of San Francisco's largest hotels has stopped making payments on a $725 million loan, they announced on Monday. It's the latest setback for a city's downtown besieged by vacancies.
Park Hotels & Resorts Inc., the investment firm behind Hilton San Francisco Union Square and the Parc 55 San Francisco, said they came to this difficult decision this week. 
"The Company intends to work in good faith with the loan's servicers to determine the most effective path forward, which is expected to result in ultimate removal of these hotels from its portfolio," a news release read. 
The massive hotels have 1,921 and 1,024 rooms respectively. Both are located in the Union Square-downtown area, which has suffered numerous setbacks and retail vacancies, especially as the city tries to recover from the pandemic.  
Today's news release elaborated on some of the challenges the city faces.
"Now more than ever, we believe San Francisco's path to recovery remains clouded and elongated by major challenges – both new and old: record high office vacancy; concerns over street conditions, lower return to office than peer cities; and a weaker than expected convention calendar through 2027 that will negatively impact business and leisure demand and will likely significantly reduce compression in the city for the foreseeable future," the company said.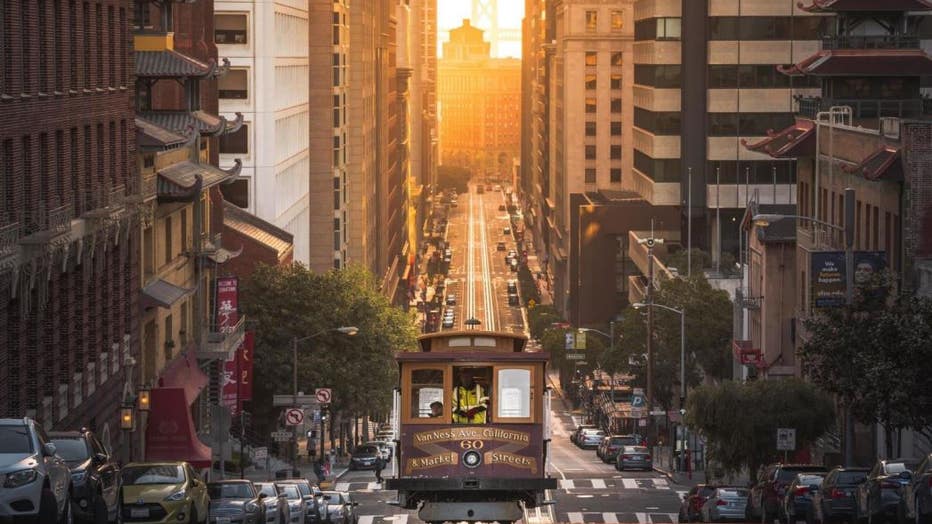 Image from Park Hotels & Resorts June 2023 Investor Presentation. 
The Chronicle says the Hilton Union Square is the city's largest hotel and Parc 55 is the city's fourth largest. 
The hotels could potentially be taken over by lenders or sold to a new group as part of the foreclosure process. 
KTVU reached out to the Hotel Council of San Francisco for reaction. 
"The Hilton Union Square and the Parc 55 are open for business and will stay open for business. They are more vital than ever as we approach the summer high tourist season with a continuing increase in inbound visitors. It is not uncommon for hotel ownership to change. While the timing of this may appear less than ideal, we fully expect new ownership to come forth," said Alex Bastian, President and CEO of Hotel Council of San Francisco. 
Other hotels in the firm's property are in areas like Hawaii, New Orleans, Chicago, Key West and Miami. 
In the company's latest investor presentation, San Francisco was number two in their top 10 markets in 2019. Fast-forward, and according to their data, San Francisco has dropped to number eight as they've been trailing in the last 12 months.