Iowa woman faked cancer diagnosis to rake in thousands in donations: police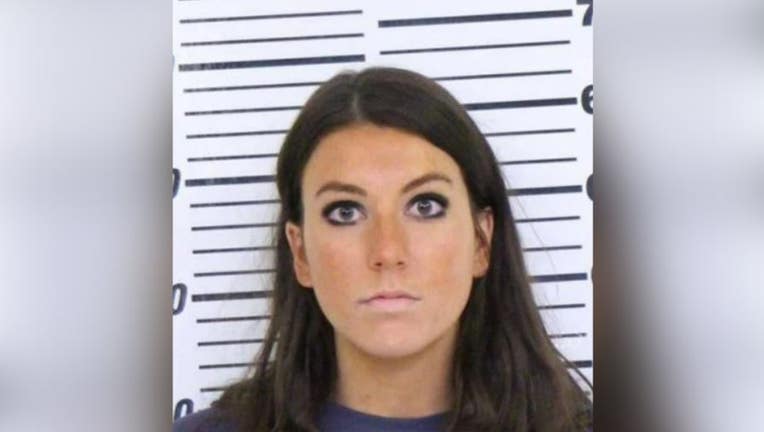 article
An Iowa woman falsely claimed to have leukemia and pancreatic cancer to bring in tens of thousands of dollars in donations, according to authorities. 
Madison Russo, 19, is now charged with theft after purporting to be suffering from "leukemia, stage 2 pancreatic cancer and a tumor, the size of a football, that wrapped around her spine," the Eldridge Police Department said in a news release.
Russo shared her "cancer journey" on social media, a GoFundMe page and in a local media interview. Witnesses claiming to have medical experience said they noticed "many medical discrepancies" in Russo's social media posts and contacted police, The Kansas City Star reported. 
Medical professionals observed "terrible life-threatening inaccuracies of her medical equipment placement on her body," according to court documents. Some photos appeared to be taken at Russo's apartment instead of a medical office.
2 IOWA STUDENTS KILLED, 1 SCHOOL EMPLOYEE INJURED SCHOOL SHOOTING, 2 SUSPECTS IN CUSTODY
Court documents also state that she took photos posted by real cancer patients and shared them as her own. 
She said in an interview with the North Scott Press on Oct. 18 that she was diagnosed with pancreatic cancer on Feb. 10, 2022, and with leukemia a few months later. She said doctors gave her a "slim 11% survival rate for five years" before discovering the spinal tumor. Russo said she still attended classes at St. Ambrose University, maintained a high GPA and interned at John Deere despite her claims of medical issues.
On a GoFundMe page that has since been removed, Russo raised more than $37,000 from 438 donations, according to the Muscatine Journal.
GoFundMe said in a statement to McClatchy News that it has a "zero tolerance policy for misuse of our platform and cooperates with law enforcement investigations of those accused of wrongdoing. All donors have been refunded and we have removed this fundraiser. The beneficiary has also been banned from using the platform for any future fundraisers."
Police said in a news release that she was arrested on Jan. 23 and is facing a charge of theft by means of deception after stealing money from donors.
Russo also spoke about her "cancer journey" at St. Ambrose University, The National Pancreatic Foundation in Chicago, and a podcast for Project Purple Online, according to police. But the National Pancreatic Cancer Foundation said in a news release that it was "inadvertently named."
"This is not accurate," the foundation said. "We can confirm the person in question has had no contact with the National Pancreatic Cancer Foundation and has never spoken at any of our events … We are disheartened to hear that someone would fake a cancer diagnosis."
St. Ambrose University has not confirmed if Russo spoke at its institution.
Project Purple told McClatchy News that this "is an unfortunate situation for everyone involved." 
"Like those who donated, we had no reason not to believe Maddie's story and did not have access to privileged medical information to confirm her story," the organization said in a statement, adding that it was cooperating with law enforcement.
Russo was booked into Scott County Jail before posting a $10,000 bond. She will be arraigned on March 2.