Man, caught at palace with crossbow, admits plan to kill Queen Elizabeth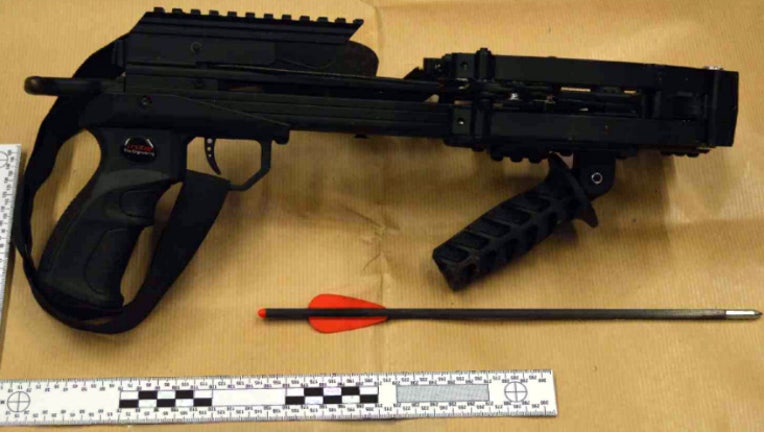 article
LONDON - A man who was arrested on the grounds of Windsor Castle with a loaded crossbow pleaded guilty to treason on Friday for planning to attack Queen Elizabeth II.
Jaswant Singh Chail, 21, admitted to a charge under the Treason Act of intending to "injure the person of Her Majesty Queen Elizabeth II, or to alarm her Majesty." He also pleaded guilty to making threats to kill and possessing an offensive weapon.
Chail appeared at London's Central Criminal Court by video link from Broadmoor, a secure psychiatric hospital where he is detained. He is due to be sentenced on March 31 after the judge assesses psychiatric reports.
Chail was arrested at the royal residence west of London on Dec. 25, 2021, when the queen was staying there. The monarch died in September 2022 at age 96.
RELATED: King Charles III to be crowned May 6, 2023, Buckingham Palace says
Prosecutors say the former supermarket worker from the southern English city of Southampton scaled a wall with a rope ladder and entered the castle grounds, wearing a metal mask and carrying a loaded crossbow with the safety catch off.
They say he told a police officer "I am here to kill the queen," before he was handcuffed and arrested.
Police say Chail wanted revenge on the British establishment for its treatment of Indians and sent a video to a group of contacts "stating his desire to harm the late queen."
He had previously tried to join the British Army and the Ministry of Defense Police to get close to the royal family, prosecutors allege.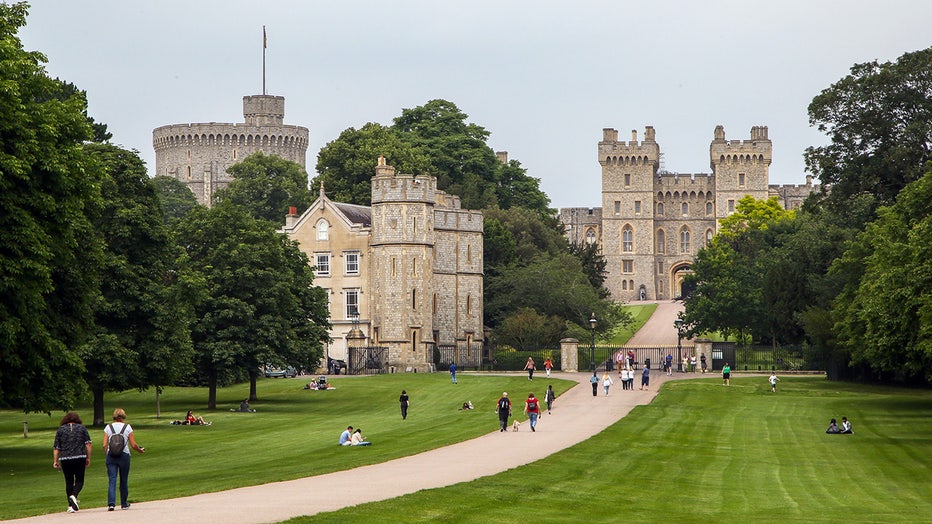 File: View of The Long Walk and Windsor Castle, the residence of Queen Elizabeth II, in July of 2021. (Photo by Dinendra Haria/SOPA Images/LightRocket via Getty Images)
Commander Richard Smith of the Metropolitan Police Counterterrorism Command said "this was an extremely serious incident."
He said officers patrolling the castle grounds "showed tremendous bravery to confront a masked man who was armed with a loaded crossbow, and then detain him without anyone coming to harm."
Charges under the Treason Act of 1842 are rare. In 1981, Marcus Sarjeant was charged under the act after firing blank shots at the queen as she rode on horseback in the Trooping the Color parade in London. He pleaded guilty and was sentenced to five years in prison.
The last person to be convicted under the separate and more serious Treason Act of 1351 was William Joyce, a World War II Nazi propaganda broadcaster known as Lord Haw-Haw. He was hanged for high treason in 1946.