Iconic jeep used in 'Saving Private Ryan,' 'Band of Brothers' hits auction market at nearly 80 years old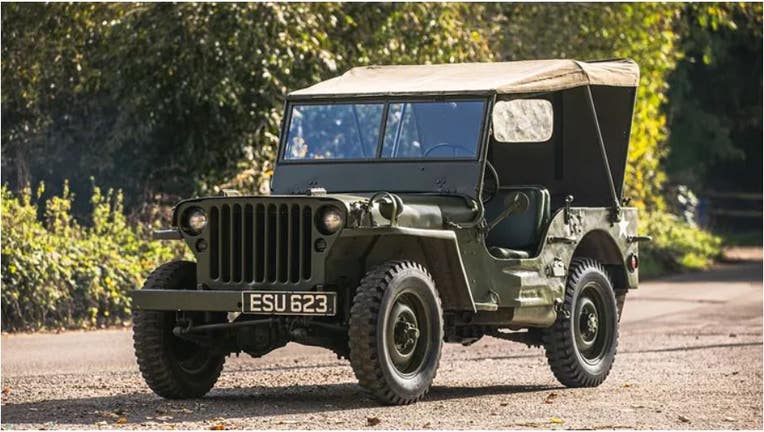 article
An eye-catching jeep from popular movies and TV shows is about to hit the market this month. 
A 1944 Willys Jeep is being offered from TLO Film Services to Iconic Auctioneers in a Nov. 11 auction. 
The jeep is said to have been featured in Steven Spielberg's "Band of Brothers," "Saving Private Ryan" and other hit shows, according to Iconic Auctioneers.
QUEEN ELIZABETH II'S RANGE ROVER HITS THE AUCTION MARKET AFTER NEARLY 20 YEARS AND OVER 100,000 MILES
The vehicle was registered originally in the U.K. in 1977.
It had three former registered owners before it received a full rebuild of its original engine in February 2023. 
The engine rebuild cost over $5,000 — but the highest bidder for the Jeep will receive it fully serviced, Iconic Auctioneers pointed out.
The vehicle was originally developed by American Bantam for the U.S. Army as a go-anywhere, four-wheel drive vehicle that could survive the barest minimum maintenance, as Iconic Auctioneers explained. 
MICHIGAN COUPLE GIFTS $2M CLASSIC CAR COLLECTION TO UNIVERSITY
The original prototype in 1940 did not meet the Army's requirements — as the engine was deemed "insufficiently powerful." 
After losing faith in Bantam's ability to create what it wanted, The Pentagon then let Willys and the Ford Motor Company take over the responsibility, according to Iconic Auctioneers.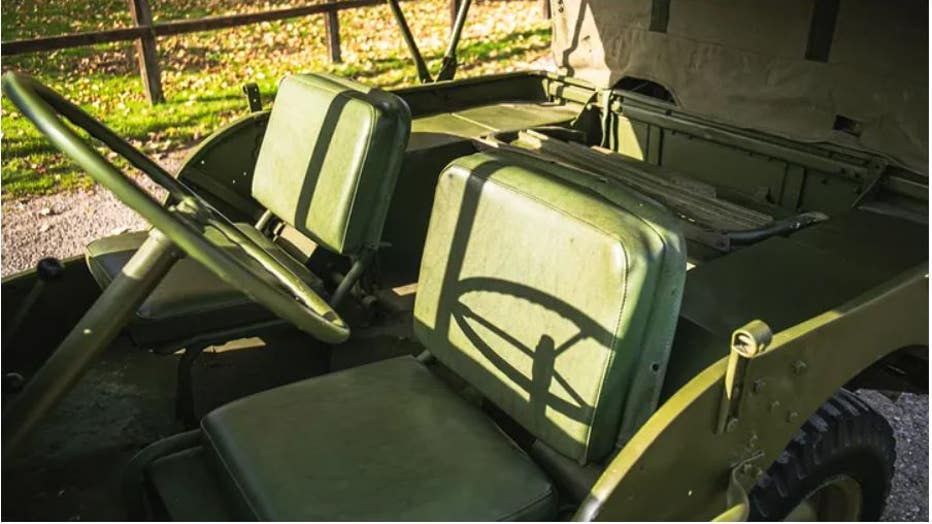 The jeep has been featured in "Saving Private Ryan" and "Band of Brothers." (Iconic Auctioneers / Fox News)
Willys created a powerful engine that would later go on to be produced as the Model MB — ultimately being produced by the millions. 
CLICK HERE TO SIGN UP FOR OUR LIFESTYLE NEWSLETTER
Iconic Auctioneers car specialist Richard Grenhalgh said in a media statement that the company is excited to be auctioning off the item. 
"This little jeep is quite famous in its own right," he said.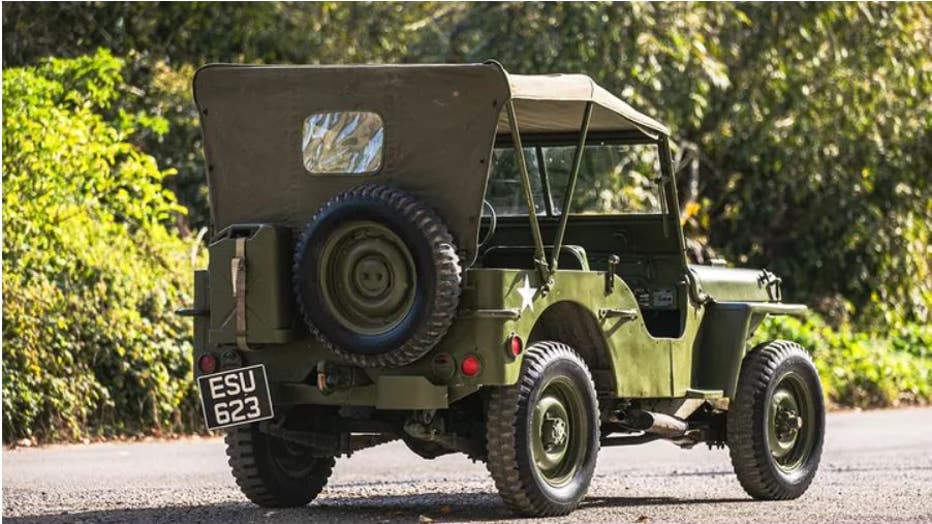 The jeep is expected to sell for over $19,000 in the upcoming auction. (Iconic Auctioneers / Fox News)
This particular Jeep has almost 30,000 miles, a manual transmission — and is an olive drab body color shade.
CLICK HERE TO GET THE FOX NEWS APP
The Willys Jeep is expected to sell for over $19,000.
Those interested in bidding on the unique find can visit iconicauctioneers.com for more information.